Monday, February 7th, 2022: 3D Community News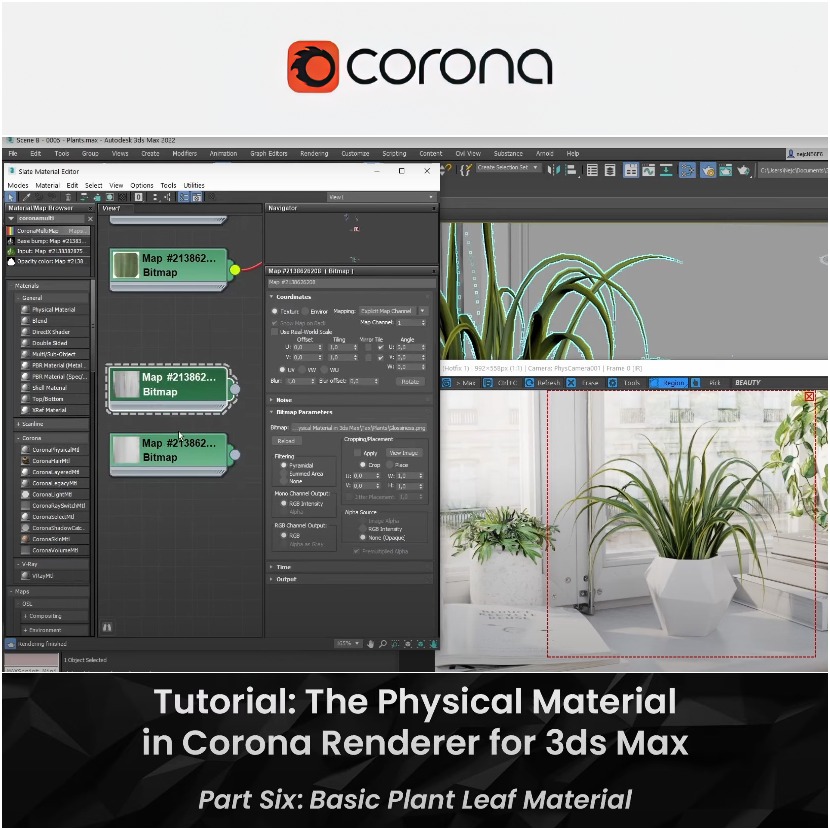 Corona renderer team shared with the ArchViz community, a new tutorial explaining how to create a basic plant leaf physical material. This is part 06 which is a part of a new tutorials series on how to master Corona renderer 7 new physical material.
Some of the topics they covered are:
Metalness mode.
Diffuse, roughness, glossiness, and normal maps.
Some of the potential improvements overview.
Understanding translucency & thin shell.
Translucency fraction and color parameter.
A quick recap on the whole session.
Enjoy watching this 19-minutes of very useful content on plant leaf material below:
We encourage you to watch the series from the beginning for both 3DS Max & Cinema 4D.
3DS Max:
Cinema 4D.
Chaos Czech is a company specialized in software development for 3D computer graphics and visual effects with offices in Prague and Prostějov. Well known for Corona Renderer which helps artists and designers to create photoreal imagery and animation for design, television, and films. It has recently become a part of an Academy Award-winning Chaos Group company.