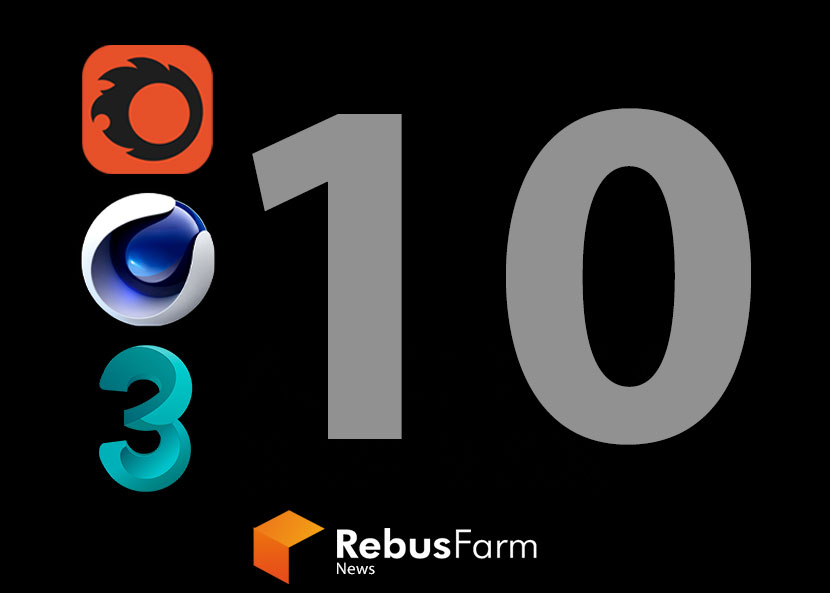 The Rebus Corona Render Farm updated its version for 3ds Max to 10
Please take into account that your jobs will only render with the new version.
This update includes the ability to work with 3ds Max 2024, an improved Cosmos installer, and an updated End User License Agreement.
Aside from these updates, there are no other changes to the software. When using the Color Management options in 3ds Max 2024, it's important to select the Gamma Workflow option and set Display Gamma to 2.2.


What's new in Corona 10?
Effortlessly incorporate various visual effects such as cracks, dirt, stickers, etching, embossing, and more by individually controlling the material channels (Diffuse, Displacement, Metalness, etc.) influenced by a Corona Decal.

Enable camera movement through smoke and clouds, or partially submerged in water, while achieving precise rendering using Cameras placed within volumetric materials like those derived from Phoenix simulations.

Experience brighter and more precise Caustics when rendering at higher resolutions.

Significantly enhanced quality of blurred highlights when utilizing Depth of Field.

Effortlessly locate and adjust scatters, lights, proxies, displacement, and cameras using the new Listers.


Get started with your own renderings