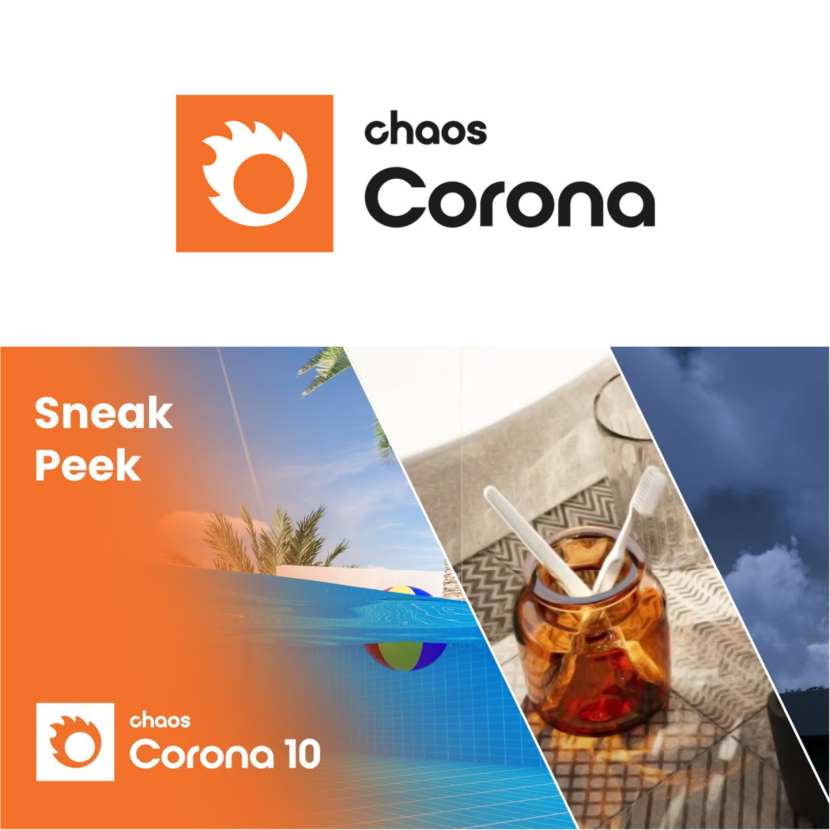 Chaos Czech recently published a new video sneak-peeking the new features of the new version of its well-known renderer, Chaos Corona 10!
Here's a sneak peek at some of the things we've introduced in the first daily build of Corona 10 for 3ds Max.

Remember, this is not everything we have planned, and it's an early look so UI, feature set, results, etc. may change! Also, expect these to appear in the Corona 10 daily builds for Cinema 4D soon.

Here are some of the new features which are announced on the official Corona 10 thread:


Corona now correctly resolves in which volume the camera lies. The camera can also be given a non-zero physical size, in which case the camera might lie only partially in one volume (e.g. camera half-submerged in water)
Clouds lighting now depends on the sun color intensity and direct input color settings (if selected in the sun properties)
Decal Fit to Bitmap's aspect ratio function now takes into account also cropping present in bitmap (both Corona's and 3dsMax's bitmap)
Added warning to LightMixSetup dialog, when some Light select element contains an invalid filename character + replace those characters with '_'
Added option to automatically create lightmix elements by 3dsmax layers
Added tonemap control viewport shader (as no-op)
Added ColorCorrectMap display in the high-quality viewport
Added a button to batch load maps in the multiple environments dialog. It works similarly to the one in Multimap
Users can now set how volume (volume material, sky volume effect, and volume grid) interact with the alpha channel. + Semi-transparent volumetric effects now also contribute to the alpha channel for rays not hitting anything
Added include/exclude toggle in the right mouse button menu for exclude lists
Added tooltips for "+, Reset, Preset" buttons in Tone mapping
CIE - Added tone mapping error reporting when loading an image
Lots of new features are landing, right? We also believe that many of these features will make your experience of rendering on your favorite render farms more pleasant and fun!
Check the video now!
Chaos Corona is a modern high-performance (un)biased photorealistic renderer, available for Autodesk 3ds Max, MAXON Cinema 4D, and as a standalone application.