Wednesday, January 5th, 2022: 3D Community News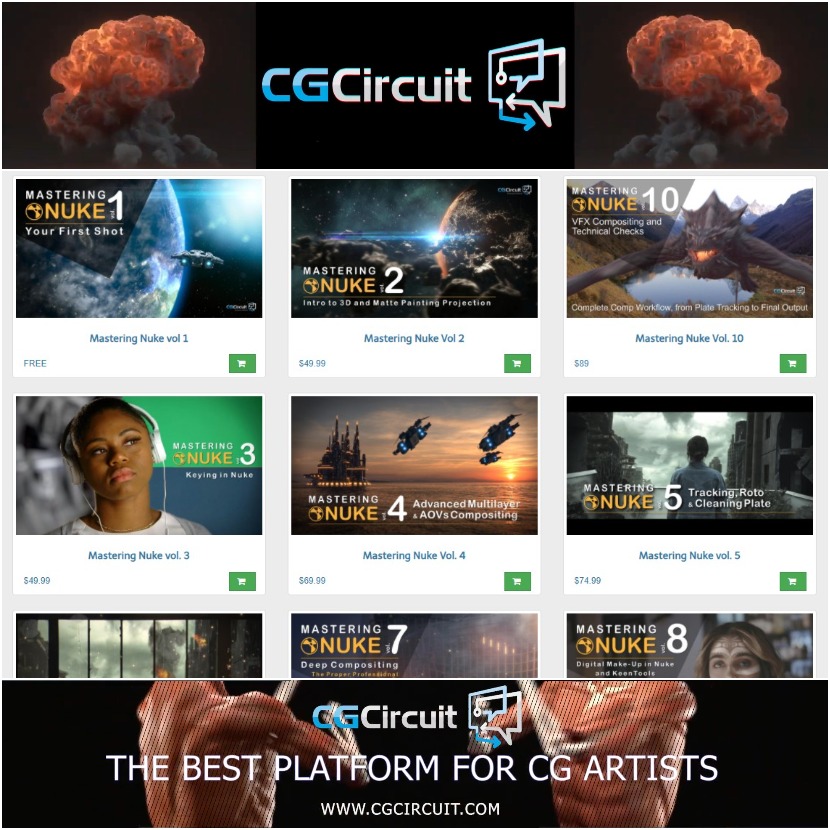 CGCircuit, one of the best learning destinations for 3D artists, has recently introduced their new Learning Bundle "Mastering Nuke"
This course is divided into 10 parts:
Mastering Nuke 1 (Nuke Interface, logic of nodal compositing, most important nodes, Alpha and AOVs)
Mastering Nuke 2 (Intro to 3D and Matte Painting projection).
Mastering Nuke 3 (Keying in Nuke).
Mastering Nuke 4 (Advanced Multilayer and AOVs Compositing).
Mastering Nuke 5 (Tracking, Roto, and Cleaning Plate).
Mastering Nuke 6 (Particles in Nuke, Floating Dust, Smoke, Rain, and Dripping water).
Mastering Nuke 7 (Deep compositing and the proper professional workflow).
Mastering Nuke 8 (Digital make-up in Nuke and KeenTools).
Mastering Nuke 9 (Rendering and Color Management in Nuke).
Mastering Nuke 10 (VFX compositing and technical checks).
CGCircuit offers the Mastering Nuke Bundle for 330 USD (48.91% Discount)
Enjoy watching this less than a minute go through demo below:
CGCircuit is a web platform that allows designers, artists, programmers, directors, and photographers to publish their knowledge by producing video tutorials and selling them across the globe. It is one of the best learning places on the web for CG Artists who aim to learn from Industry professionals.