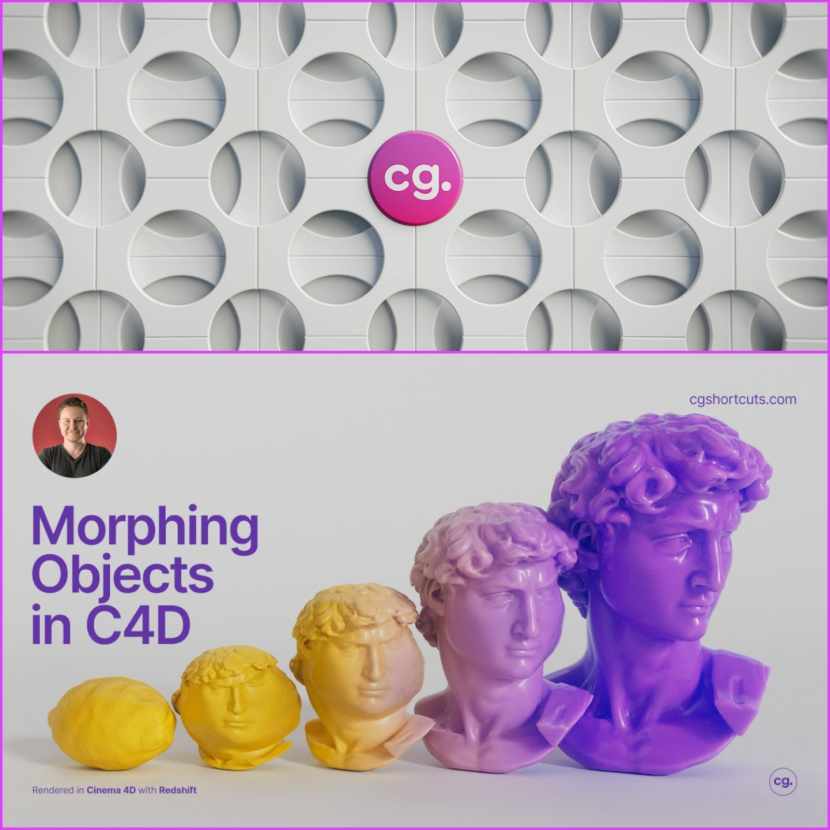 CG Shortcuts just released a very interesting and fun tutorial, covering how to morph objects in Cinema 4D!
In this tutorial, you will learn how to morph objects from one into another using Cinema 4D and its native tools.   

You will be using use Shrink Wrap Deformer and Dynamics to create the morphing effect.

Check the video now!

CG Shortcut is your source of tutorials, tips, tricks and free stuff for your digital art or career in motion graphics