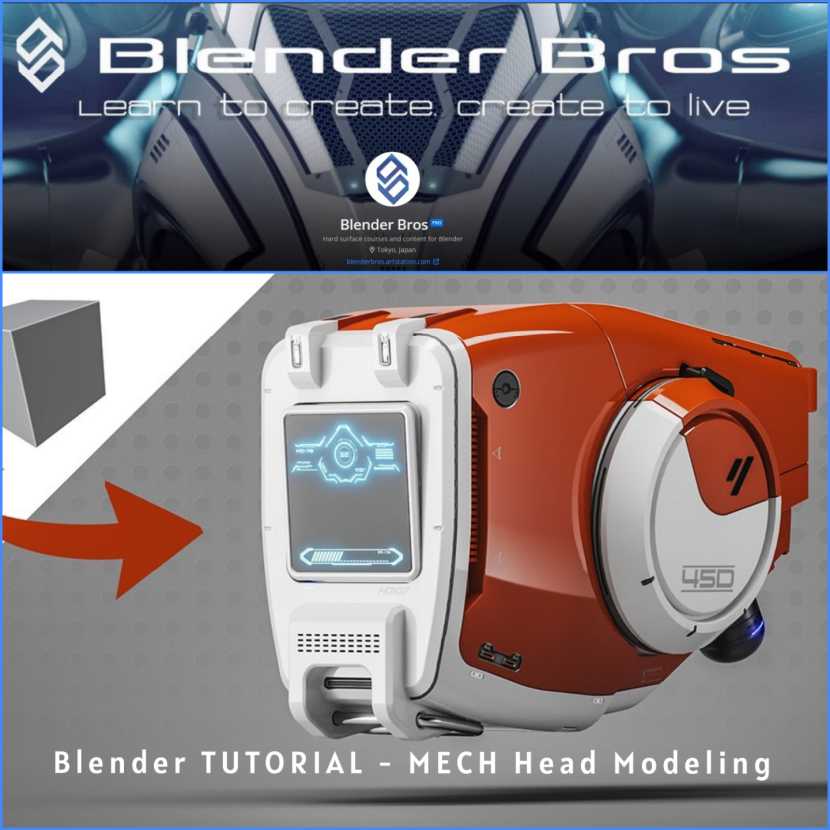 Blender Bros recently released a very cool video tutorial about modeling a Mech head from zero to hero!
In this video tutorial, you will learn how to easily create a Mech head in Blender.

This tutorial is aimed at the hard-surface modeling genre, but it covers a lot of other topics.

Make sure to check it out and show us your creation!
Check the video now!
Blender Bros is an online platform that aims to provide you with top-notch and educational hard surface modeling tutorials.