Thursday, March 10th, 2022: 3D Community News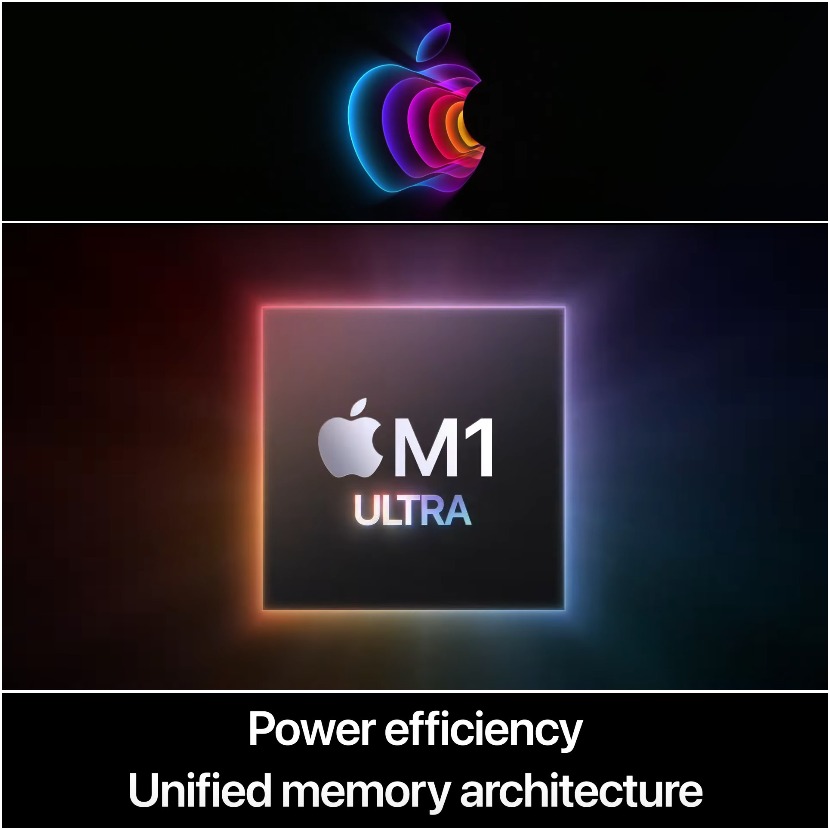 Apple has recently unveiled its latest silicon processor chip called: "M1 ULTRA".
It is considered the most powerful, fastest, and lowest power consumption chip ever created by Apple. The target is to achieve a higher level of performance by upscaling unified memory architecture while maintaining power efficiency. It is built for Desktop Users.
Some of the specs of M1 ULTRA are:
Up to 8 TB of memory storage.
128 GB unified memory.
20 CPU cores (16 high-performance cores and 4 high-efficiency cores).
64 GPU cores (speed through the most intensive graphics tasks) 8 times faster.
32 neural engine cores (to accelerate the most formidable machine learning tasks).
Double the capabilities of the media engine of M1 Max.
They also announced the release of their latest Desktop Mac Studio which is powered by M1 Max and M1 ULTRA.
Mac Studio, with dimensions about 20 by 20 by 10 cm, is a powerful and high-performance desktop, geared with either M1 Max or M1 Ultra. It can deliver outstanding performance with 4 times faster scene rendering on cinema 4D as said by Elly Wade from Maxon.
Enjoy watching this amazing Apple's first event in 2022 below:
Apple Inc, is an American multinational technology company that specializes in computer software online services and consumer electronics. It is the world's largest and most valuable technology company by total revenue of $274.5 billion in 2020. Famous for MacBook, iPhone, and iPod.