Monday, October 4th, 2021: 3D Community News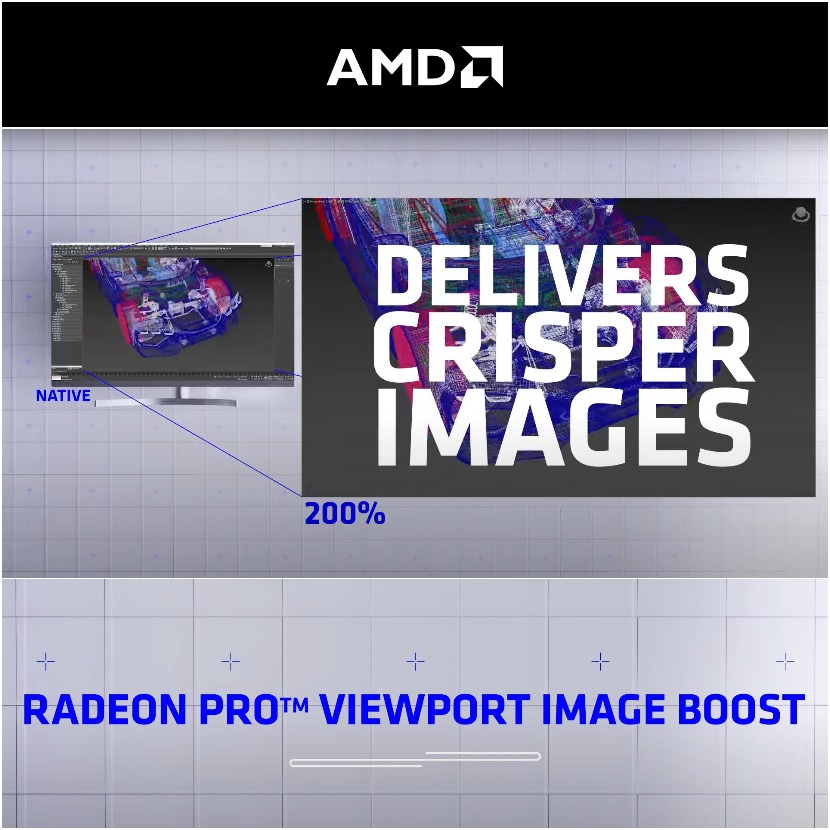 AMD Radeon has released a Professional-Grade Image Quality software for Enterprise that helps AMD Radeon Pro graphics deliver the image quality demanded by professionals who work with workstation graphic cards for 3ds Max, Revit, and CAD applications.
How does it work?  
It Renders your screen at QHD or 4K resolution and then scales it back to the native resolution of your monitor.
Some of the key features:
Image Precision, Reliable Pixel-Accurate Results.
Image Consistency, Viewport Quality Leadership.
Graphic cards that support PRO Image Boost are Radeon PRO W5500, W5700, W6600 or W6800 GPU.
Enjoy watching this one-minute video below:
AMD was founded in 1969 as a Silicon Valley start-up, from the manufacturing of semiconductor products to a global company. It develops high-performance computing and visualization products to solve some of the world's toughest and most interesting challenges.