Wednesday, September 15th, 2021: 3D Community News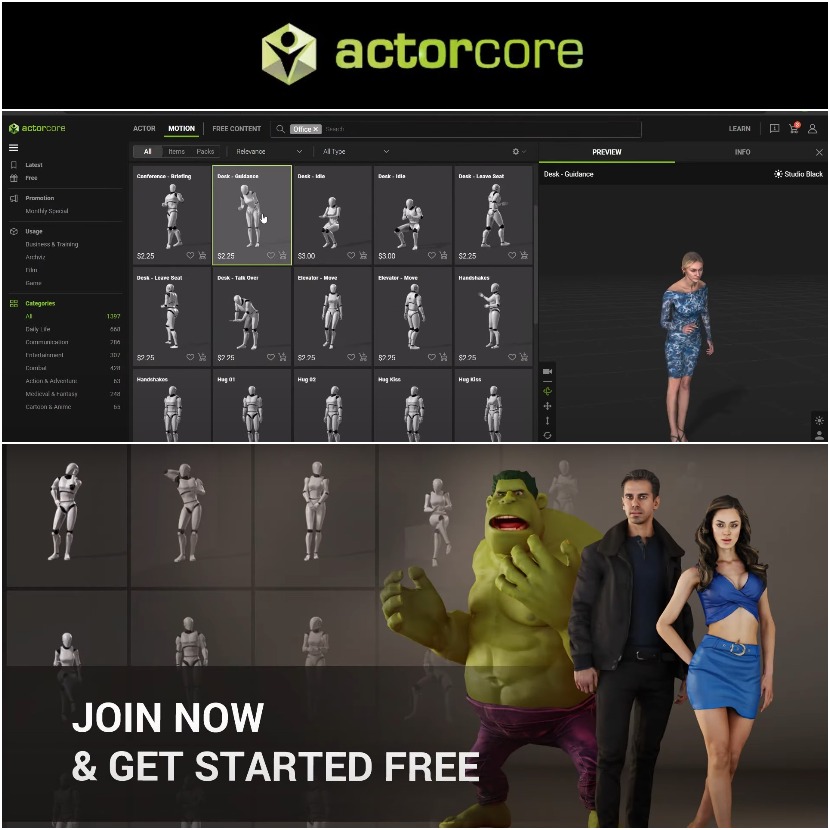 Reallusion initially launched ActorCore on 9 December 2020, a new online library of motion-capture moves stocks for architectural visualization, VFX, and games.
Prices range from $1.50 to $12 for individual clips and up to $200 for packs of assets, with about 32 available downloads for free in FBX format.
All the libraries can be downloaded in FBX format at 24, 30, or 60fps, with export, presets for Unity and Unreal Engine, 3ds Max, Cinema 4D, Blender, Maya, iClone, and MotionBuilder.
Watch the original release demo below:
Now they added a large stock of 3D characters for architectural visualization, game development, and background for VFX.
Coming with 4K metallic/roughness PBR textures.
Each character is rigged for both full-body and facial animation.
Including 60 facial blendshapes.
All available in FBX format configured for Blender, Cinema 4d, 3ds Max, iClone, Maya, MotionBuilder, Unity, and Unreal Engine.
Enjoy watching this 4 minutes Demo below.
Reallusion Inc. is a 2D & 3D animation software and content developer based in Silicon Valley. The company has  R&D centers in Germany, Japan, and Taiwan. Specialized in developing Real-time cinematic animation, virtual production, and motion capture tools.