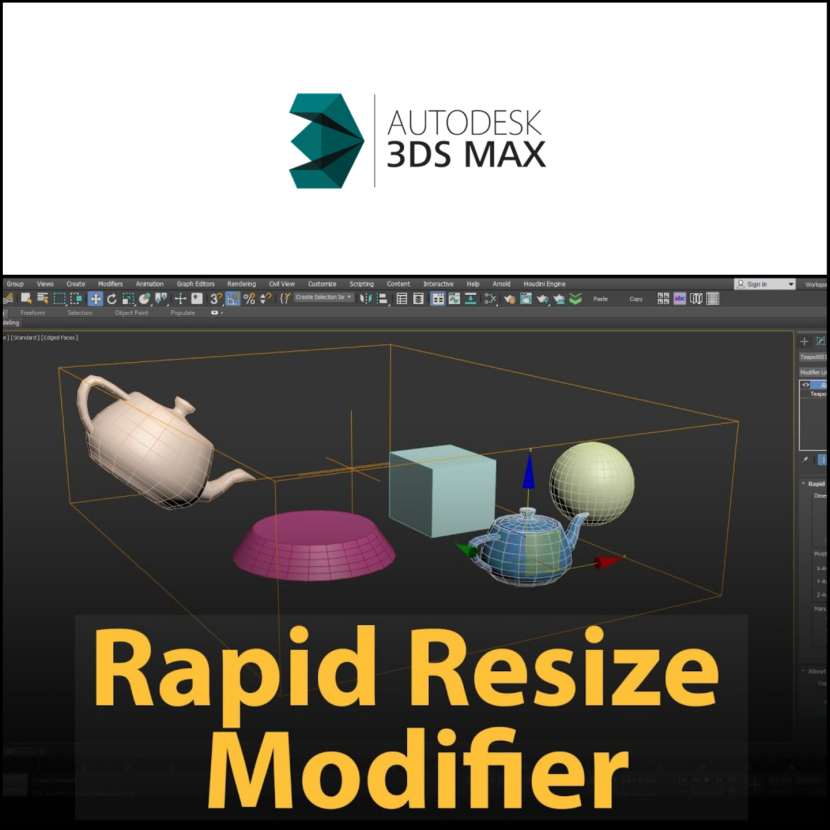 Mjblosser has published a free scripted modifier for 3DS Max, Rapid Resize Modifier!
This script is basically a scripted modifier that extends the Xform Modifier. It allows you to non-destructively scale objects to precise real-world dimensions. It works on both single and multiple objects.

Version 1.3: Now correctly reports dimensions for mirrored and negatively scaled objects. Although I personally recommend resetting XForms for mirrored objects as a general best practice.

Features:

Works on single objects as well as multiple objects and groups.

Adjust the pivot anchor to 27 possible locations around the bounding box without changing the object's original pivot

Fine-tune anchor point using spinners

Usage:

When applied to a single object, scaling is performed using the object's LOCAL bounding box.

When applied to multiple objects, scaling is performed using the objects' WORLD bounding box
Check the video and get this awesome script now!
Mjblosser is a scripting developer for the 3DS Max application.