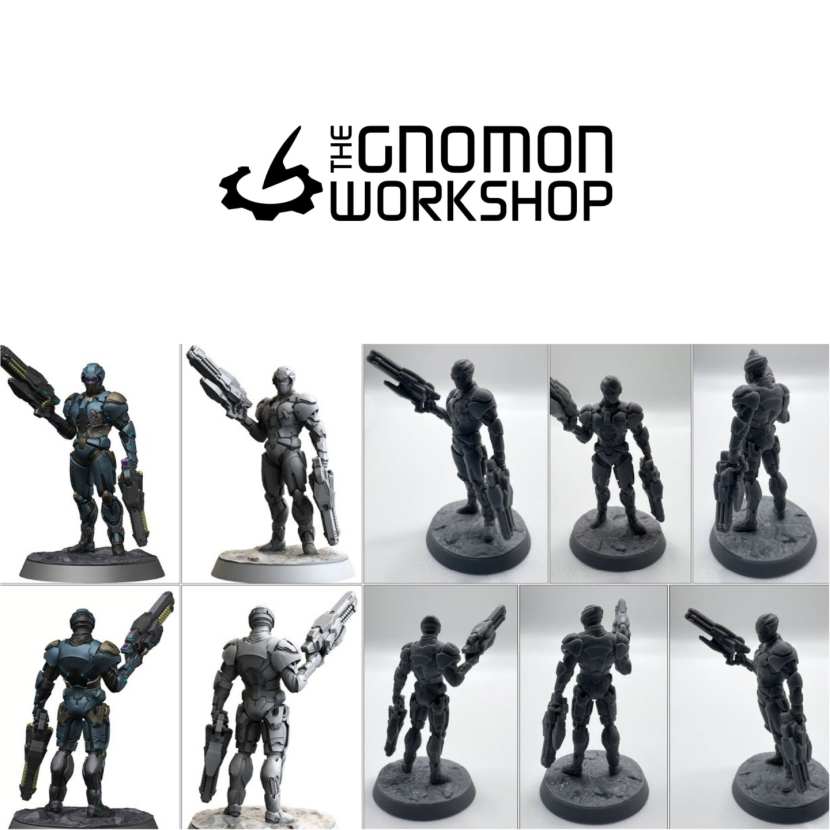 The Gnomon Workshop has released a tutorial pack - Sculpting Miniatures for Boardgames Using ZBrush, a guide to creating printable 3D models from concept art, recorded by Francesco Orrù.
The workshop, which is aimed at artists with some previous knowledge of digital sculpting, provides over four hours of video training in ZBrush and the KeyShot renderer.

In the workshop, Orrù sets out the entire process of sculpting miniatures for use in tabletop gaming, translating a 2D concept into a printable 3D model in ZBrush, Maxon's digital sculpting software.

The workshop also explores artistic issues specific to creating miniatures for resin printing, such as how much detail to include: something determined by the scale, proportions, and shapes of the model.
In addition, Orrù provides essential business advice for would-be miniature sculptors, sharing his tips for developing good relationships with art directors, and discussing the importance of getting feedback early, of being able to work within limits of time and resources, and of being open to reworking models.
As well as the training videos themselves, viewers of the workshop can download ZBrush .ztl files including the character in the T-pose, and the final posed model complete with all its SubTools.

So, go ahead! Create some awesome creatures and showcase them!
Enjoy watching this awesome video sneak peek now!
The Gnomon Workshop provides training that both educates and inspires visual effects artists, concept designers, sculptors, comic book illustrators and many more.