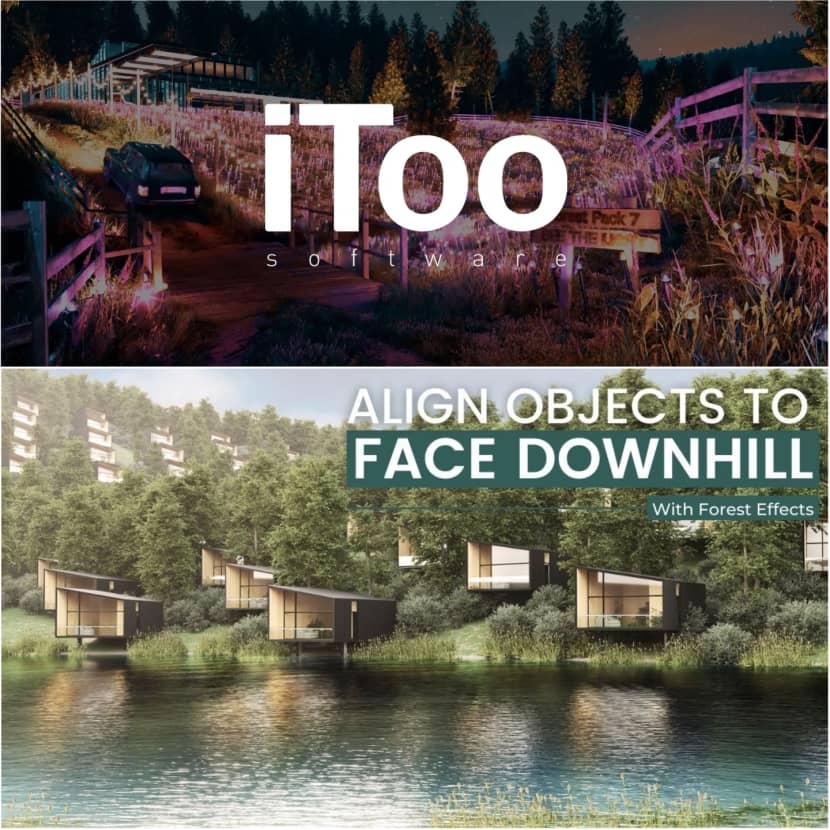 iToo Software recently released a cool tutorial about how to populate hills and mountains with buildings auto-aligned to face downhill with Forest Effects!
iToo Software continued its awesome series of tutorials with one that explores Forest Pack's built-in Effects.

This time, you will learn a really handy option that allows you to automatically rotate objects scattered with Forest Pack so that they face down the slope of a surface.

-you can find the written version and exercise file We are 100% positive that the tips from this tutorial will make your life easier and that rendering your projects on your favorite render farms will become more pleasant!
Enjoy watching this awesome video tutorial now!
iToo Software is a 3D software and developing company founded in 1999 in Cádiz, southern Spain. The creators of Forest Pack and RailClone, top-ranked plugins for Autodesk 3ds Max, with a wide range of applications in ArchViz, VFX, and games. Itoo team is constantly working hard to develop clever and productive tools which make 3D Artists' life easier.