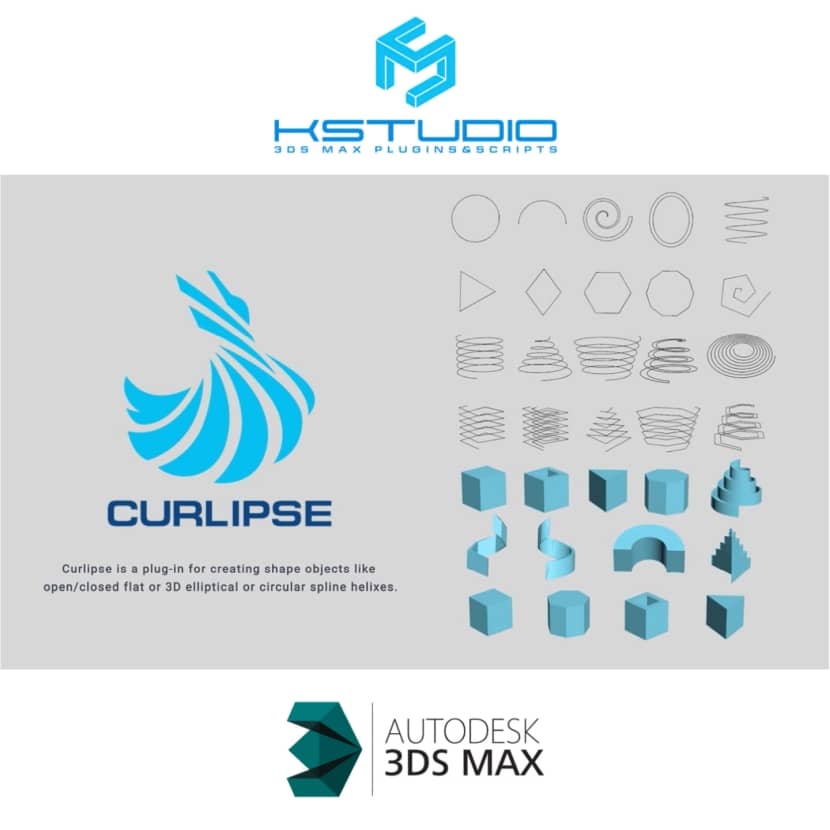 KStudio just released Curlipse, a new cool plugin for 3DS Max!
Curlipse is a 3Ds Max plugin for creating shape objects like open/closed flat or 3D elliptical or circular spline helixes.

By using Curlipse, you can create N-gon shapes with a lot of options as well.

Unlike the standard helix shape, Kstudio plugin generates a valid curved shape with the ability to specify interpolation steps.

Read full description and download this awesome gem here!

Enjoy watching this awesome video tutorial now!
KStudio offers the best set of plugins for managing assets for 3DS Max. Many studios and freelancers worldwide use Project Manager for many different tasks, from designing architecture and interiors to creating a game level and working on a 3D movie scene.