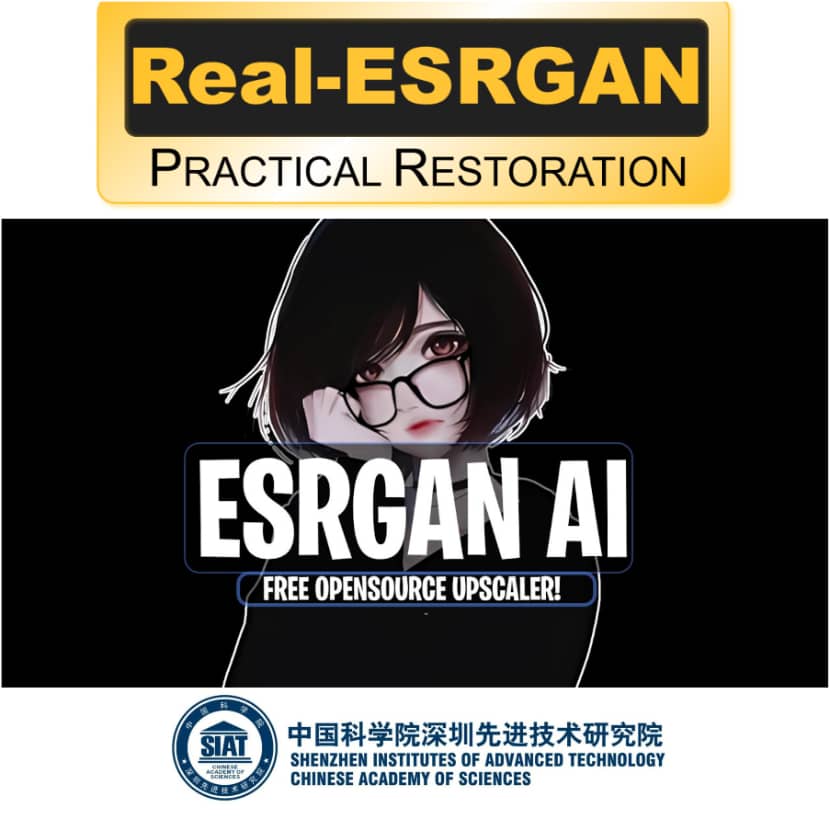 Tencent ARC Lab - Researchers at China's Tencent ARC Lab, Shenzhen Institute of Advanced Technology, and the Chinese Academy of Sciences have released Real-ESRGAN, an interesting open-source AI image upscaling tool.
The software, which runs on Windows, Linux, and macOS, and on AMD, Intel, and Nvidia GPUs, comes with dedicated AI models for upscaling and removing noise from photos, 2D illustrations, and 2D animation.
Real-ESRGAN itself has been available since 2021, but it has recently been attracting interest in the CG community, in part thanks to new frontends including integration with free image viewer XnView, and, it can also be called from inside XnView, making it possible to upscale images inside the free image viewer.

It comes with a range of AI models, including models specialized in photos – it integrates Tencent ARC's GFPGAN for face restoration – 2D illustrations and 2D animation, specifically anime.

The downloadable executables run from the command line, but you can run the 2D image and animation models online via Tencent ARC's website and the photo model via this third-party website.
Enjoy watching the overview in the video below!
Tencent ARC
Tencent ARC Lab explores the cutting-edge technologies of intelligent media.