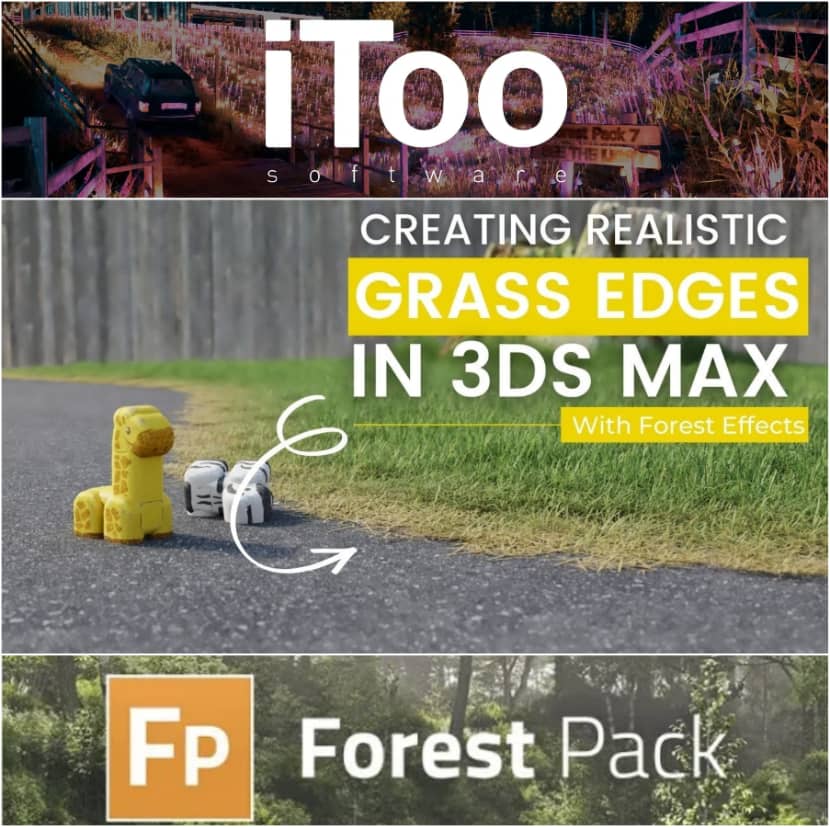 iToo Software has released a tutorial on how to achieve realistic grass edges in 3DS Max using Forest Effects.
In this tutorial, you will learn how to use the Tint By Boundary feature to colorize grass where it meets an edge. This is commonly seen in real life when there's heavy footfall or the conditions mean that there's less water available near the edges of a lawn because of the poorer quality of the substrate.
Don't miss the video to get all the tips and tricks!
iToo Software is a 3D software and developing company founded in 1999 in Cádiz, southern Spain. The creators of Forest Pack and RailClone, top-ranked plugins for Autodesk 3ds Max, with a wide range of applications in ArchViz, VFX, and games. Itoo team is constantly working hard to develop clever and productive tools which make 3D Artists' life easier.