Tuesday, June 14th, 2022: 3D Community News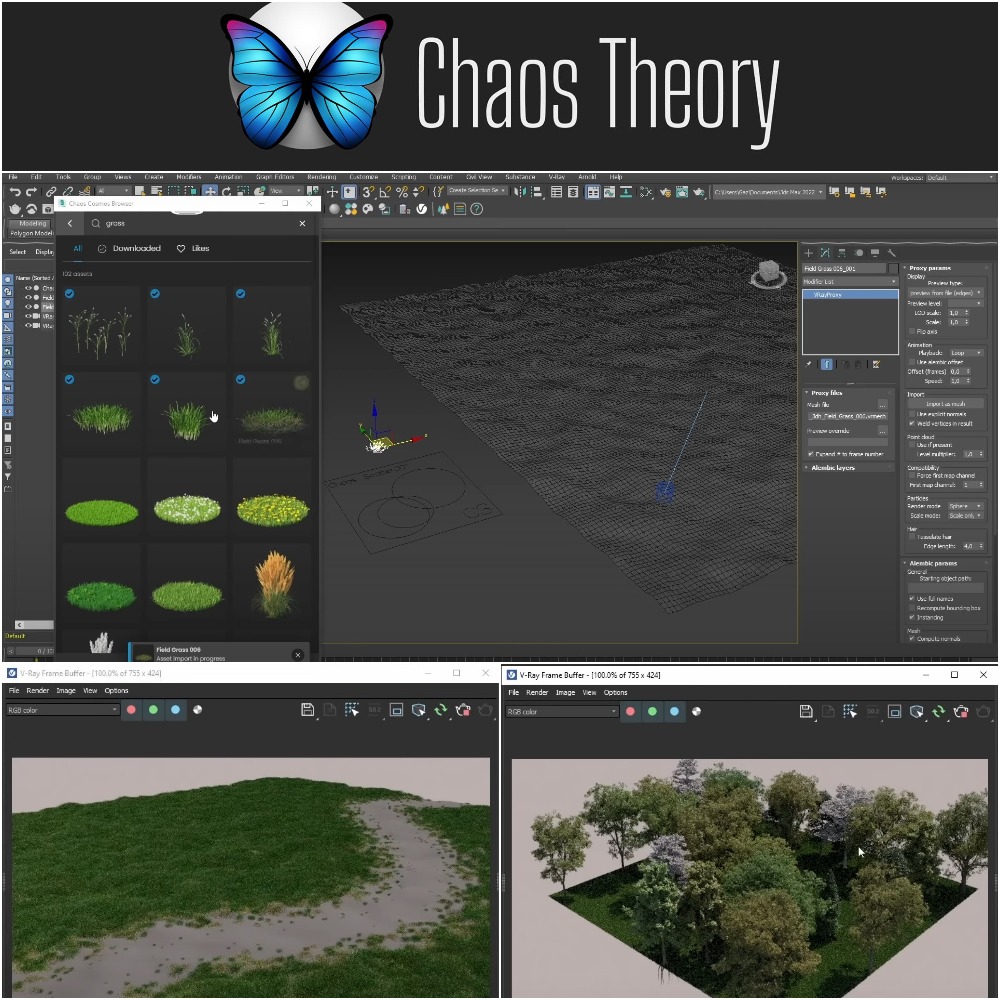 Chaos Theory has recently shared a very interesting and in-depth tutorial on how to use the new Chaos Scatter tool using 3DS Max and V-Ray 6 Beta.
Chaos Scatter helps you to create forests, fields, crowds, and more. It's fast, easy, and it lets you add lots of detail to your scene without using lots of memory. Download one of the free scatter presets from Chaos Cosmos to get started.

Enjoy watching this 15-minutes video tutorial now!
The Chaos Theory in-depth series is aimed at giving detailed but still "more to the point" tutorials for both beginners as well as intermediates in the 3D industry.