Tuesday, June 7th, 2022: 3D Community News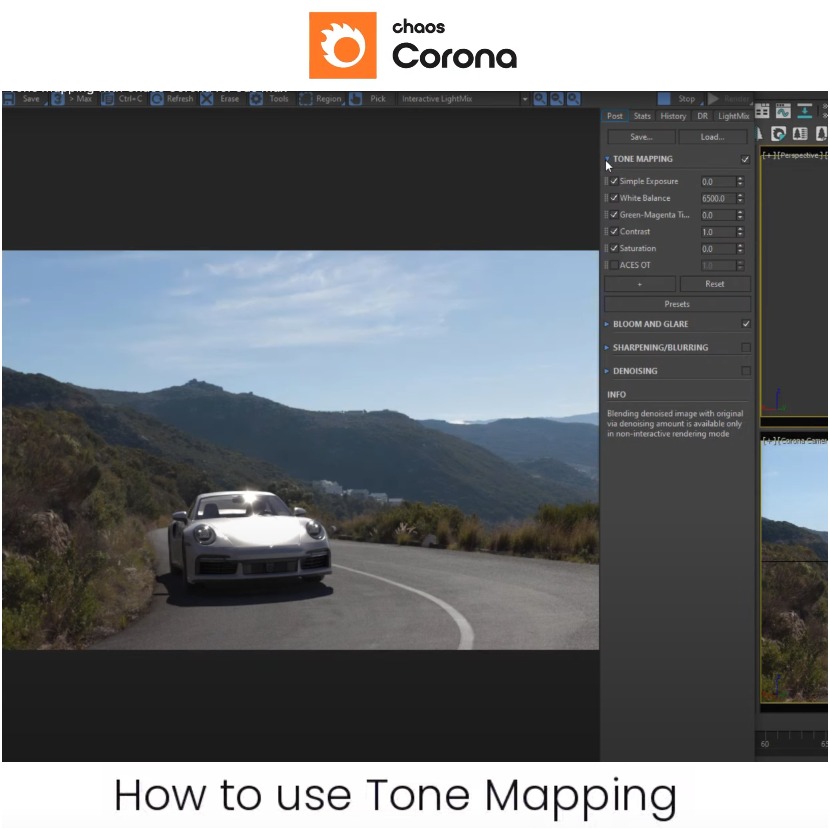 Chaos Corona team has recently shared a very useful & quick tutorial on how to utilize the latest Tone Mapping tool in both 3ds Max and Cinema 4D.
Below are some of the new features of tone mapping options:
All tone mapping options (Simple exposure, White Balance, Contrast, Saturation, and more…) can be arranged, switch on & off, or deleted as for user needs).
ACES film looks, newly added well know color grading film look.
Can add new operators with the plus button.
Old highlight compression is now changed to Reinhard highlight compression.
Old Filmic Highlight and shadow are under Filmic mapping.
Users can add as many operators as their requirements (can mix many look-up tables).
The new preset setting, for quick tone mapping (Bold, Cold and warm cinematic, and more.).
Can override tone mapping for each individual camera and can instantly toggle between them.
Can use either, simple exposure or photographic exposure to use really photographic settings. 
Enjoy watching this quick tone mapping tutorial for 3DS Max below:
Enjoy watching this quick tone mapping tutorial for Cinema 4D below:
Chaos Czech is a company specializing in software development for 3D computer graphics and visual effects with offices in Prague and Prostějov. Well, known for Corona renderer which helps artists and designers create photoreal imagery and animation for design, television, and feature films. Recently become a part of an Academy Award-winning company Chaos Group.