Friday, May 6th, 2022: 3D Community News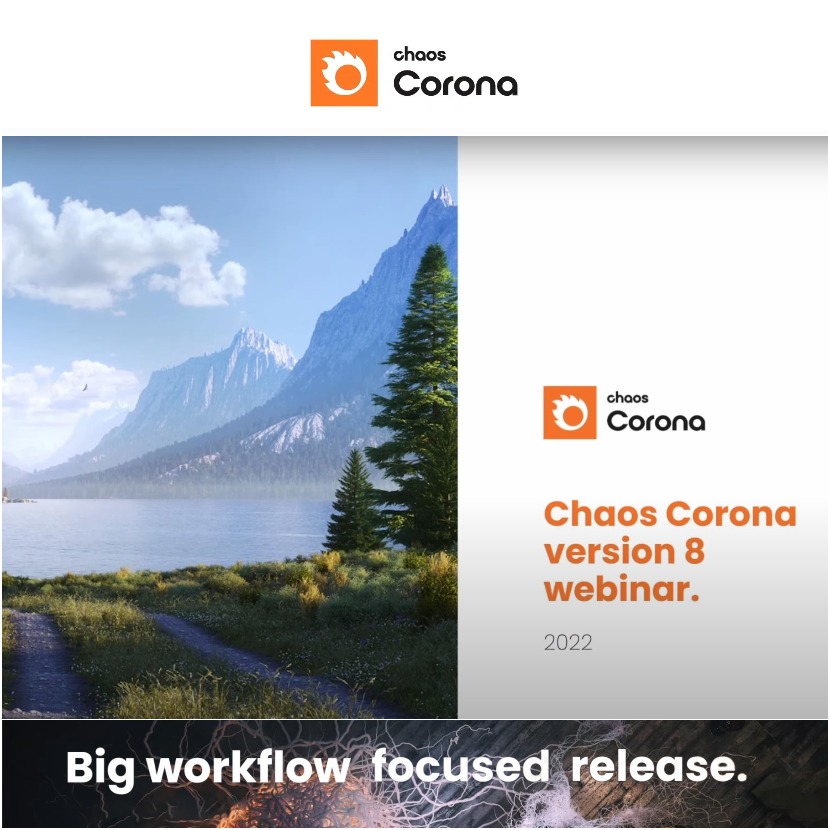 Thomas M. Grimes and Nejc Kilar from the Chaos Corona team, have recently presented an awesome live webinar that took place on the 28th of April 2022. In-depth showcase for all the new cool features that are now available in Chaos Corona 8 for both 3ds Max and Cinema 4D as well as two sessions of Q&A.
Some of the topics they covered are:
Big Workflow Focused Release.
Chaos Cosmos, a growing library of ready-to-use asset library) available for both cinema 4D and 3DS Max.
Chaos Scatter. An incredibly powerful scattering system for both cinema 4D and 3DS Max.
Corona Decals. Explaining the way of adding decals as a breeze.
Improved tone mapping. One-click ACES film look (Academy Color Encoding System).
Corona Slicer. An easy way to create cutaways.
Curvature Shader. A new shader to control your materials by analyzing the curvature of your model (concave and convex shape). it can be used as a utility map (MASKS).
Cryptomatte support. If you are using Nuke (maps that are good with solving separation problems of elements with a strong depth of field and motion blur renders in post-process).
An include and exclude feature has been added.
Two sessions Q & A, (one in the middle and one in the end).
We encourage you to sit comfortably and watch this 2-hours in-depth webinar now!
Meet the Presenters.
Thomas M. Grimes is a marketing specialist who loves 3D illustration and animation. He had previously worked as a freelance 3D artist with video editing skills for several years, based in Longview, Texas, in the USA.
Nejc Kilar is a very experienced 3D Artist, consultant, and teacher, a CG, and an award-winning visual designer based in Slovenia.