Thursday, March 31st, 2022: 3D Community News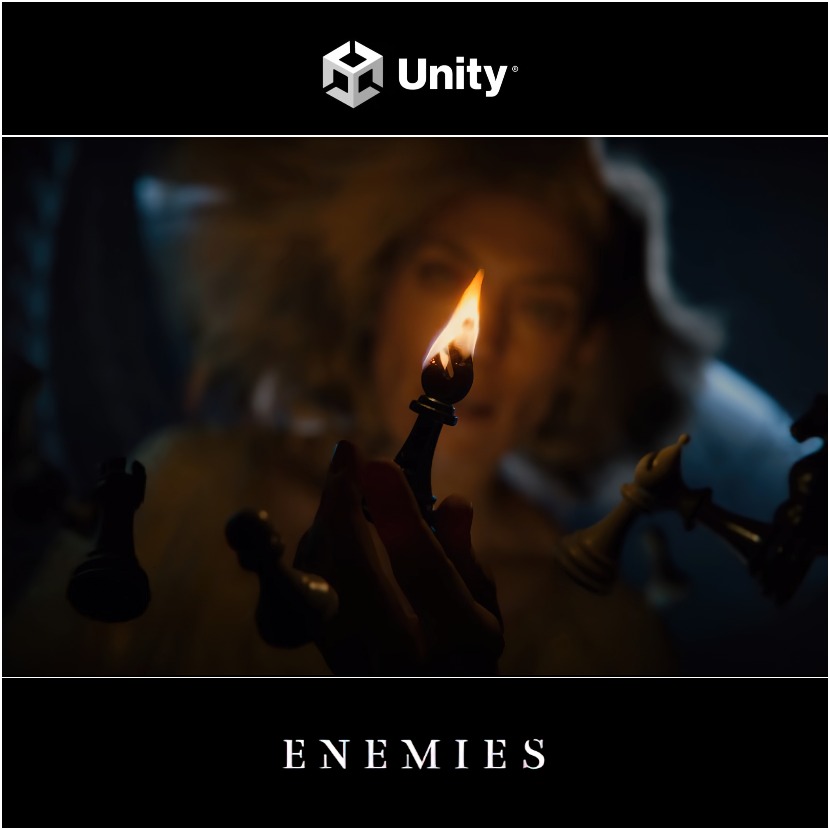 Unity team has released a real-time cinematic teaser called "Enemies" for their award-winning project. The demo was first featured at the Game Developers Conference (GDC) on March 23-25.
This demo showcases Unity's power and capabilities of providing high-end visuals in 2022 for movies production. It includes its latest improvements of High-Definition Render Pipeline (HDRP), new high-end Adaptive Probe Volume lighting system plus an all-new strand-based hair solution, and an evolved Digital Human toolkit.
Some of the Improvements are:
A better 4D pipeline.
Skin attachment system on the GPU to allow for high-density meshes.
More realistic eyes with caustics on the iris.
A new skin shader.
Tension tech for blood flow simulation and wrinkle maps, eliminating the need for a facial rig for fine details.
Adaptive probe volumes.
Screen Space Global Illumination (SSGI).
Real-time ray traced reflections.
Ray-traced ambient occlusion.
Native support for NVIDIA's Deep Learning Super Sampling (DLSS).
Strand-based, real-time Hair solution
To learn more about these new improvements, you can check HERE!
Enjoy watching this amazing breath-taking demo below:
Unity is the world's leading platform for creating and operating real-time 3D content. The company is based in San Francisco with 1800+ creative people in their R&D team. Creators, from different fields, have found their needs in Unity3D, such as game developers, artists, filmmakers, architects, automotive designers, and others.