Friday, February 4th, 2022: 3D Community News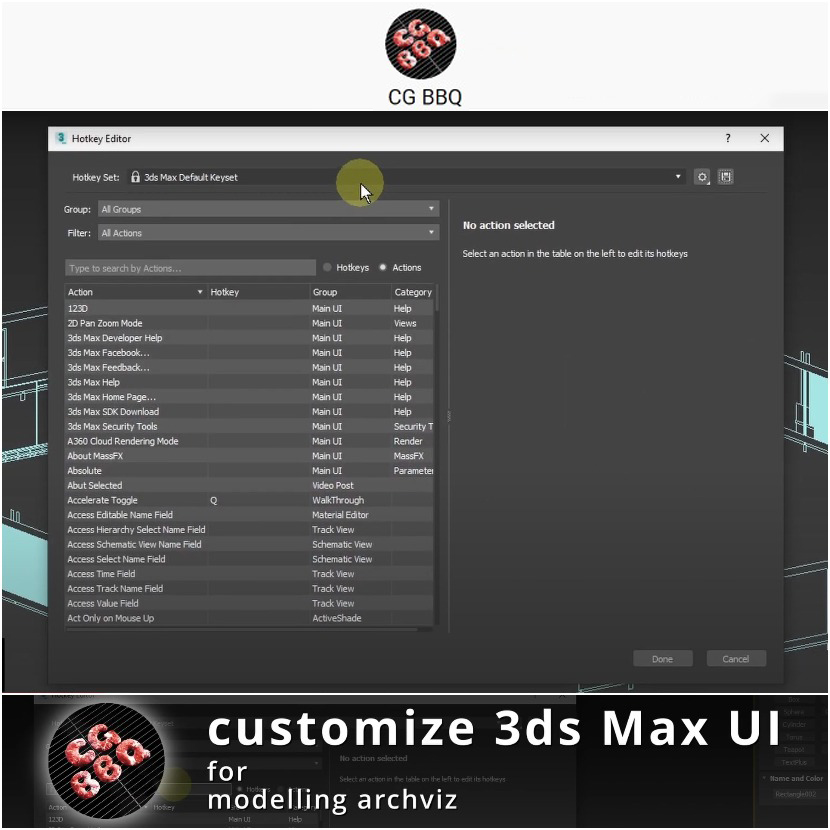 Andrew, for CG BBQ, has shared with the CGI community a useful and step-by-step way to customize 3DS Max UI for ArchViz Projects.
You will learn how to get rid of useless menus and panels, clear your workspace, use hotkeys and quick buttons which can definitely speed up your workflow!
Some of the useful tips Andrew covers:
Setting up System and Display Scale.
Adding Hotkeys for views, measuring distance, and converting to editable poly.
Taking a good command of snaps.
How to change a reference coordinate system setup.
Customize toolbar and panels.
Adding more undoes and auto-backup interval.
ENU folder and maxstart.max scene.
Saving workspaces and some Useful Hotkeys.
Follow up with these steps to customize your workspace for ArchViz projects in an efficient way.
Enjoy watching this 13-minutes, full of useful tips, video below:
CG BBQ, a YouTube channel created by Tom and Michael, is a team of experienced 3D artists, specializing in many 3D fields, and they share their daily recipe of tips and tricks for 3DS Max users.