Wednesday, January 19th, 2022: 3D Film News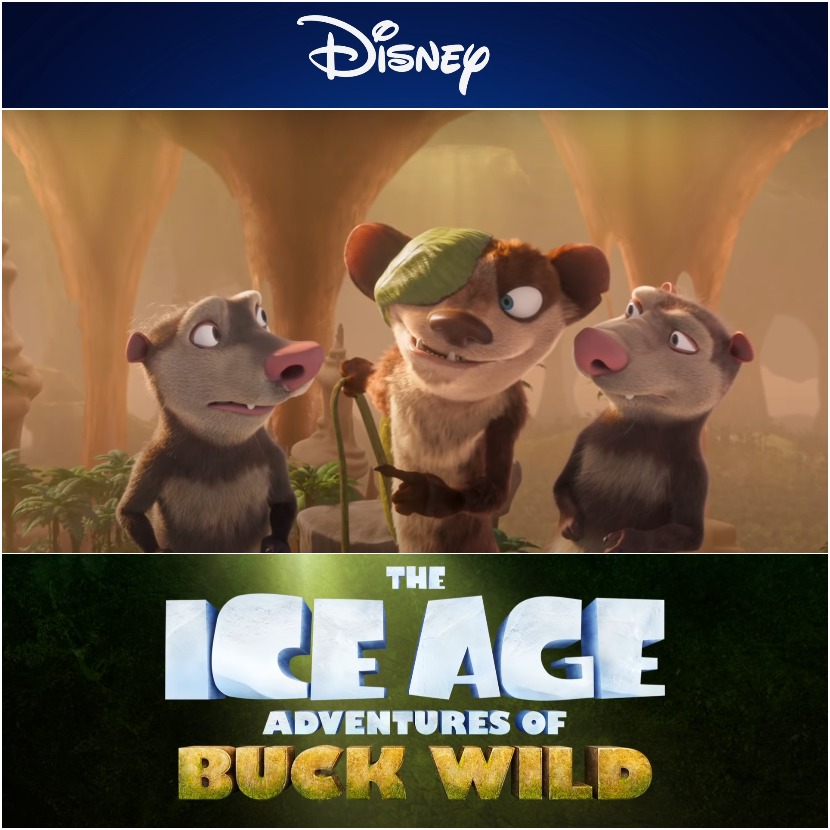 Walt Disney Studios has released their latest animated creations "THE ICE AGE Adventures Of Buck Wild" which is the Sixth movie of the ICE AGE franchise that started with ICE AGE. It will be released on the Big Screen and Disney Plus on January 28th, 2022.
This time, the adventurous scenario talks about Crash and Eddie, the Possum brothers, who tried to find out a place for them, but they were trapped in the "Lost World". Thanks to Weasel Buck Wild who rescued them, they are ready to save the Lost World from Dinosaurs' domination.
Enjoy watching this epical and funny official trailer below:
Walt Disney Pictures is an American film production studio that is part of Walt Disney Studios which is owned by The Walt Disney Company, based in Burbank, California. The animated films produced by Walt Disney and Pixar are released under "Walt Disney Studios Motion Pictures".