Monday, December 6th, 2021: 3D Film News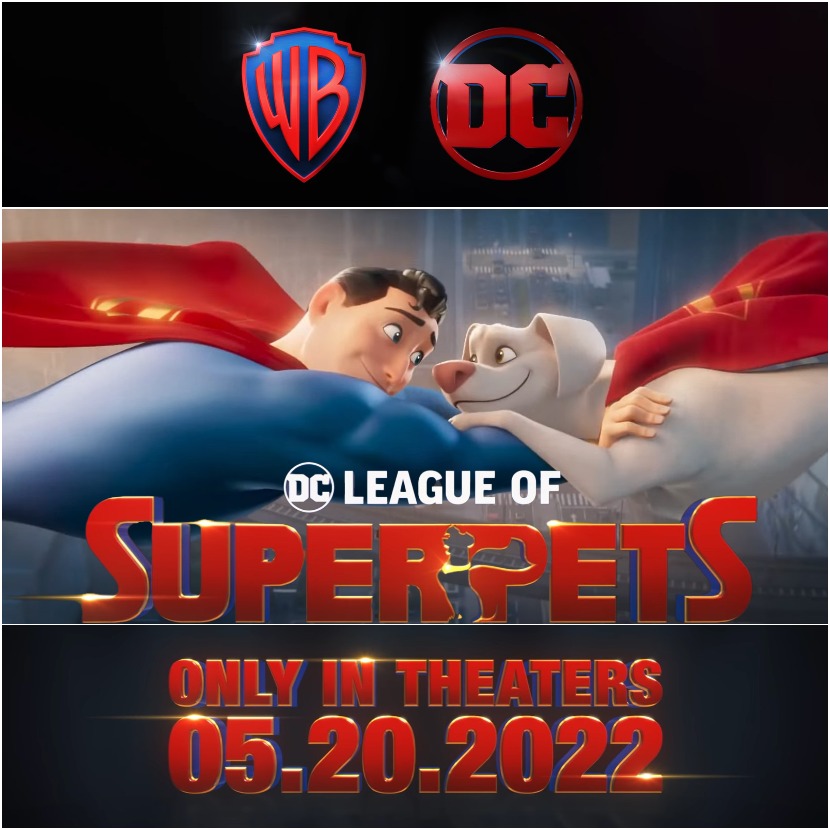 Warner Bros Pictures has released their animated motion picture DC League Of Super-pets, which is scheduled to be premiered on the Big Screen on May 2022.
The story follows the events of the kidnapping of the Justice League by Lex Luthor. Krypto, the Super dog of Superman, has to form a team of super-pets from shelter-pets who were given superpowers to rescue Superman and his Justice League team.
Enjoy watching this funny and adventurous trailer below:
Warner Bros Animation is an American animation studio owned by the Global Kids, Young Adults, and Classics division of Warner Bros Entertainment. The studio is closely associated with the Looney Tunes and Merrie Melodies characters, among others.