Saturday, October 16th, 2021: 3D Community News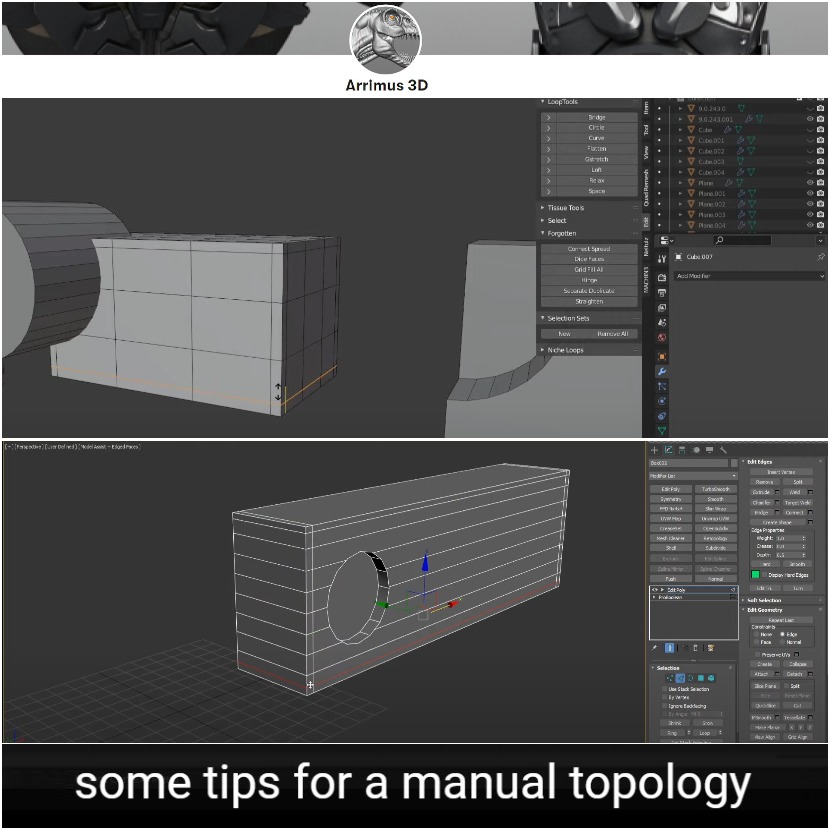 Arrimus 3D has recently shared a two-part tutorial with quick tips on doing manual retopology for Blender and 3DS Max quickly.
Some of the Tips he covers:
Create Hole detail without Boolean.
How to prepare your model for Boolean operation.
Make sure your objects have a similar density.
How to fix loops in the broken topology
How to optimize topology segments easily.
How to fix damaged topology smartly?
And a lot more!

Enjoy these Tips & Tricks videos below:
Part 01
Part 02
Arrimus 3D is a 3D artist and game designer with enthusiasm for creating tutorials for 3d artists to help them with their workflow. You can find more and support him through his Patreon.