Friday, October 1st, 2021: 3D Community News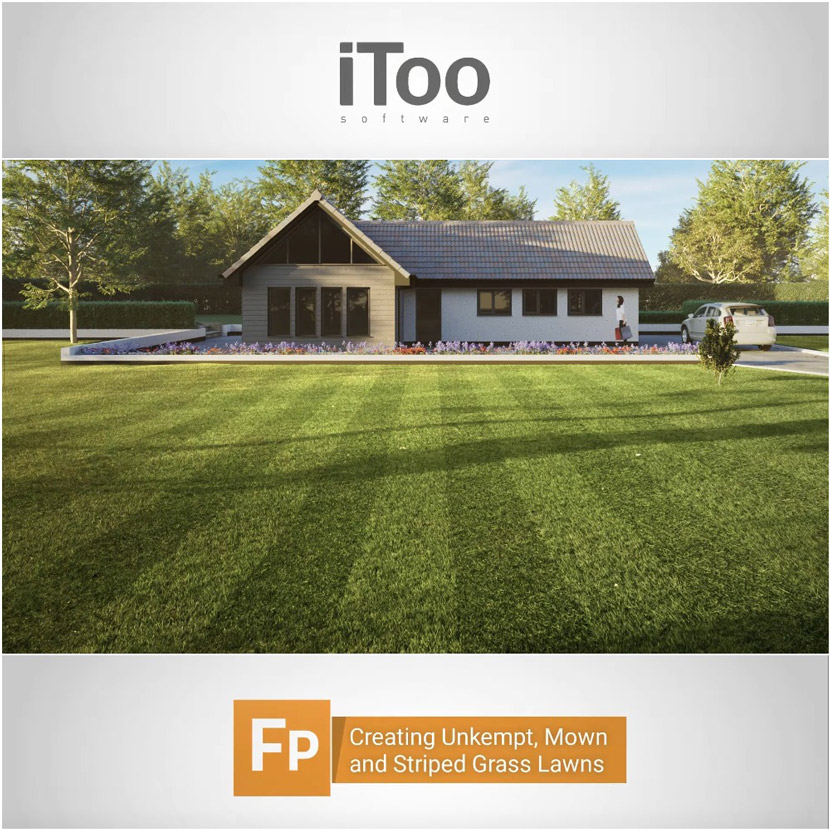 iToo Software has recently published a pretty nice video tutorial for beginners, explaining how to create realistic wild, mown, and striped grass in 3DS Max.
In this tutorial, you can first learn how to add realistic grass to your scenes using Forest Pack Pro, and in the second part, how the presets can be transformed in order to create some looks out of the box.
There are 6 short parts to this video:
- Introduction
- Improving the Terrain
- Adding a simple grass preset
- Adding overlays or small plants and weeds
- Creating a mown lawn effect
- Creating a striped lawn using materials
- Creating a striped lawn using geometry
An exercise file and written version of this tutorial are available on the iToo Software website. Check out this useful tutorial below:

iToosoft is a 3D software developing company founded in 1999 in Cádiz, southern Spain. The creators of Forest Pack and RailClone, top-ranked plugins for Autodesk 3ds Max with a wide range of applications in Archviz, VFX, and games, are constantly working hard to develop clever and productive tools which make 3D Artists' life easier.