Tuesday, September 28th, 2021: 3D Community News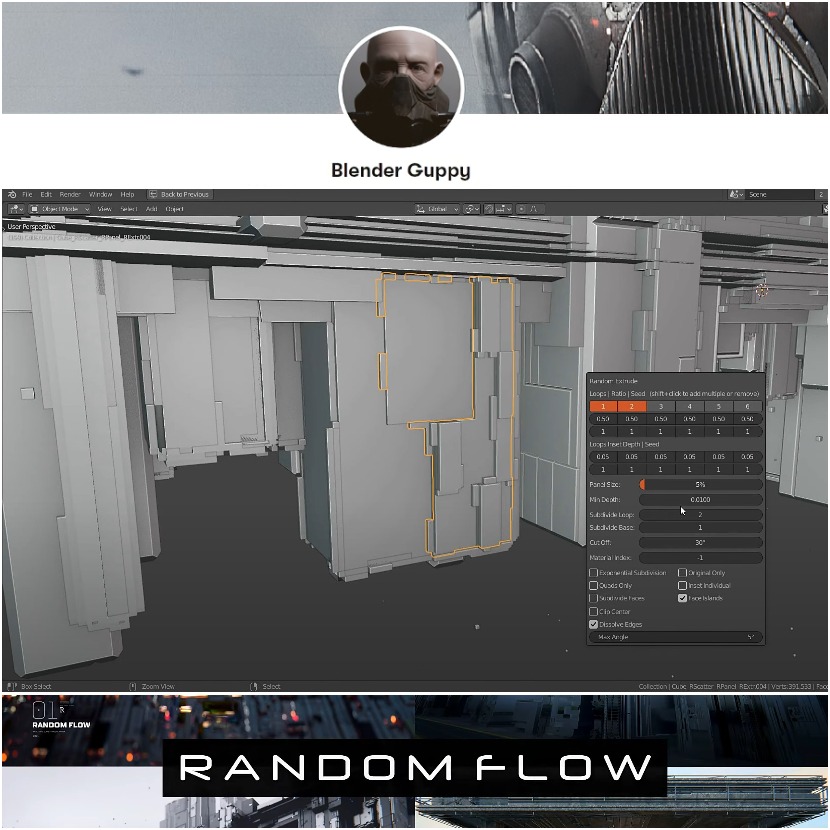 Blender Guppy has released a new plug-in for Blender called Random Flow. It's a random mesh generator designed for easy prototype and concept art in Blender.
It works as a functionalities randomizer that quickly creates random details and shapes from a source mesh. It's a non-destructive process that is added to the scene as a separate object.
Some of the features:
Random Extrude generates random extrusions from loop objects, and it creates interesting shapes and details.
Random Scatter randomly scatters a collection of objects or single objects on the surface points of a mesh.
Random Panels create extrusions or paneling details whose height can also be randomized.
Random Tubes generate random tubes on selected faces of a mesh.
You can get Random Flow for $15 on Gumroad.
Watch this two-minute demo video and learn more about it!
Blender Guppy is a 3d concept artist who primarily uses Blender and a whole bunch of open-source tools. He has a passion for plug-in development for the Blender 3D software.