Friday, August 27th, 2021: 3D Community News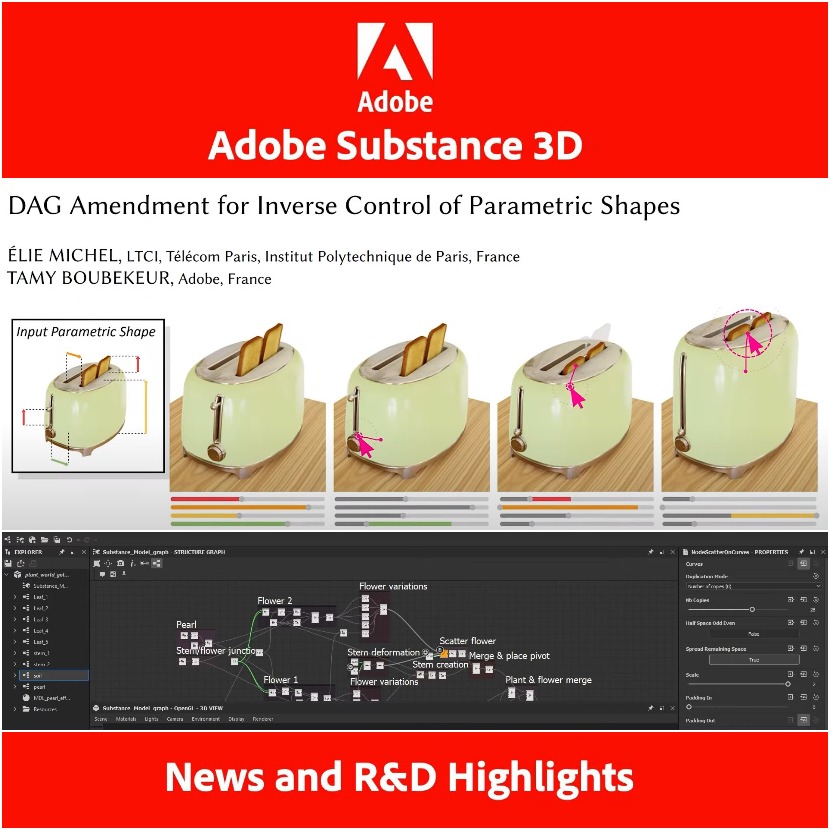 Tamy Boubekeur, the Director of adobe Research Paris, had revealed in SIGGRAPH 2021 a new way of non-destructive parametric editing to models with brush strokes. It's part of the research papers they are developing in their labs.
They introduced: DAG amendment for inverse Control of parametric Shapes.
This new system gives an ability to edit 3d models with a simple brushstroke; you can tweak the size of the object, scale, move, and rotate it as it is controlled by the size of the brush. It's still under the research part of Adobe's R&D, and it's not released yet.
You can watch this Adobe Substance 3D session and learn more.
Adobe is an American multinational computer software company delivering applications for a wide range of content, including graphics, photography, illustration, animation, multimedia/video, motion pictures, and print. Incorporated in Delaware and headquartered in San Jose, California, famous for their creative suite that contains Photoshop, Premiere Pro, Illustrator, After Effects, Lightroom, Substance 3D Designer, Acrobat Reader DC, and many more.