Friday, August 27th, 2021: 3D Community News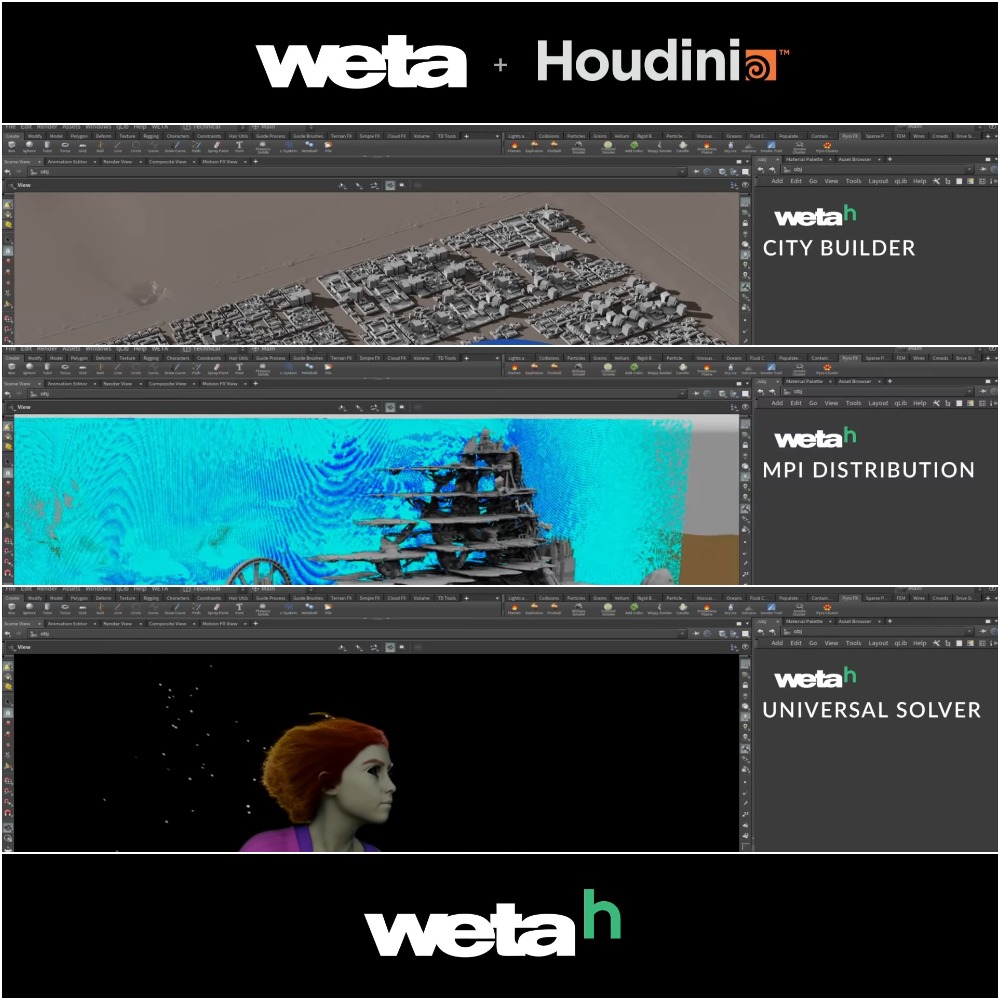 Weta Digital, the winner of the six Oscars Awards and SideFX, the creators of Houdini, have announced the launch of WetaH, which combines the power of Weta Digital's proprietary extensions and integrations with the award-winning Houdini simulation power.
It is a new cloud-based software service and VFX tool, which unlocks the potential of Houdini and Houdini engine procedural workflows across many facets of the pipeline through a cloud-based monthly subscription.
It enables studios and artists to take advantage of deep integration between Houdini and Weta Digital's award-winning simulation and rendering technology through a unified real-world physics.
Some of the features are:
City Builder, an innovative procedural building technique.
MPI Distribution, high-performance computer architectures
We encourage you to watch this 1-minute demo and discover its potentials.
Weta Digital is a digital visual effects company based in Wellington, New Zealand. It was founded by Peter Jackson, Jamie Selkirk, and Richard Taylor in 1993. It counts six academy awards for best visual effects.
SideFX is one of the leading procedural software developers since 1987. It was first started by Kim Davidson and Greg Hermanovic, animation enthusiasts with a flair for UNIX coding.