Friday, August 20th, 2021: 3D Community News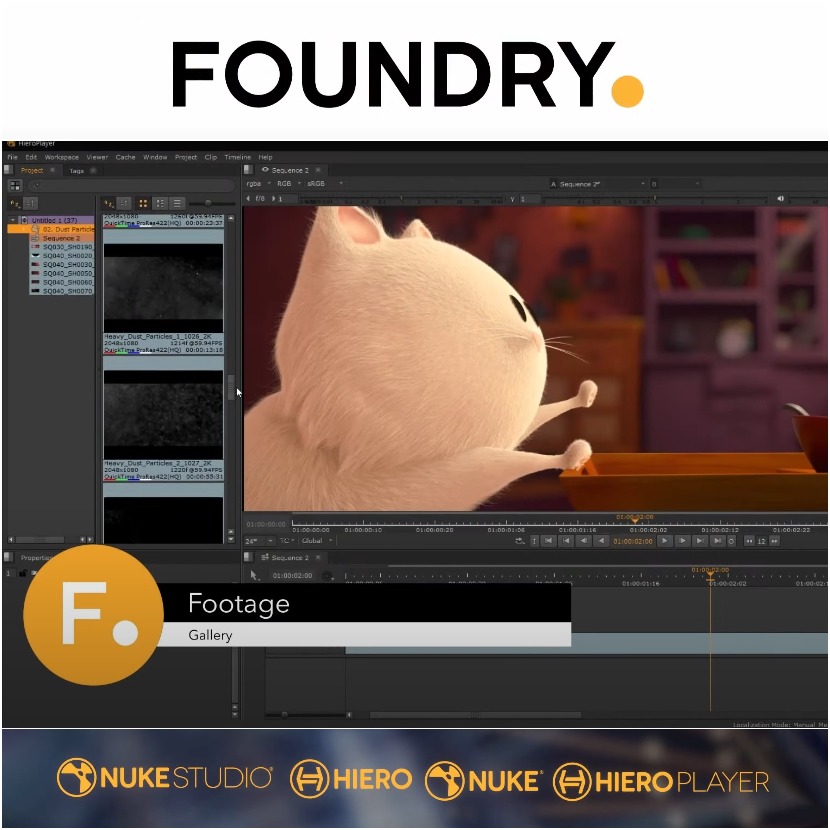 Foundry now ships Hiero Player as part of the Nuke package.
Hiero Player is a compelling sequence previewing application, but it can do much more than that. You can read some of the features it supports below:
Hiero's intuitive editorial tools are a complete online-editing toolkit that gets the job done faster than Nuke's multi-track editorial timeline, with conforming tools and GPU-accelerated soft.
Integration with the Nuke Family, generating and sharing Nuke scripts, efficiently reviewing annotations, and comparing and managing versions with ease.
It offers some flexible review tools, real-time playback, blending modes and color sample tools, review projects at any stage, and faster and more efficient teamwork.
The perfect fit for your pipeline, fully customizable, supports major operating systems, includes a Python API and Pyside and BlinkScript for creating your GPU-accelerated timeline effects.
You can learn more about Nuke and Hiero Player pricing packages by clicking HERE.
Watch the video and learn all its capabilities!
Nuke is a digital compositing node-based software, which was first developed by Digital Domain then further developed by Foundry since it was sold in 2007. It is used for film and television post-production, with many users around the world, including Digital Domain, Reel FX and Industrial Light & Magic., Walt Disney Animation Studios, DreamWorks Animation, Illumination Mac Guff, Sony Pictures Animation, Framestore, Blizzard Entertainment, Weta Digital, Double Negative.
Foundry is a creative software development company for the Digital Design, Media, and Entertainment industries for over 20 years. It was founded in 1996 in London, with more than 300 workers and a presence in the US, China, Japan, Australia, and Europe. The company is famous for NUKE, MARI, KATANA, and MODO.