How to buy RenderPoints?
To render online with RebusFarm's render farm, you'll need to acquire RenderPoints. Follow these guide for the RP purchase process:
Head over to our website at www.rebusfarm.net and locate the 'Log in' button at the top right corner.

Enter your account information and click 'Log in.'

Once logged in, from the 'Dashboard' you can find different options for buying RPs.
1) at the top right corner, next to your username, by clicking either the RP icon or the RP value. (Also avaiable from the ControlCenter)
2) with the 'Add RP' button of the 'Your Balance'-box in the 'Dashboard'
3) or with the 'Buy' button on the left menu.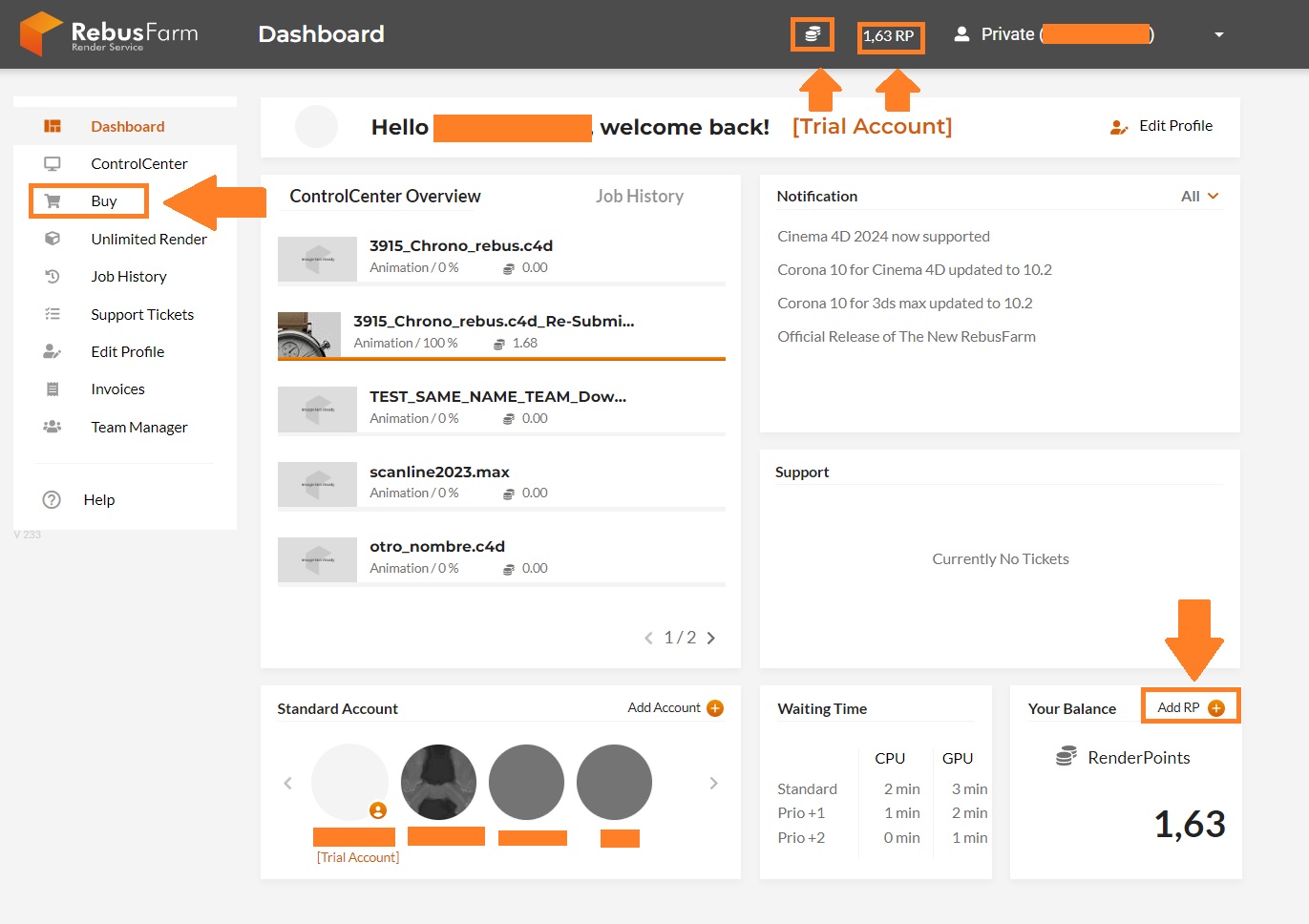 Next, enter the desired amount of RenderPoints you want to purchase in the 'Amount of RP you want to buy' field.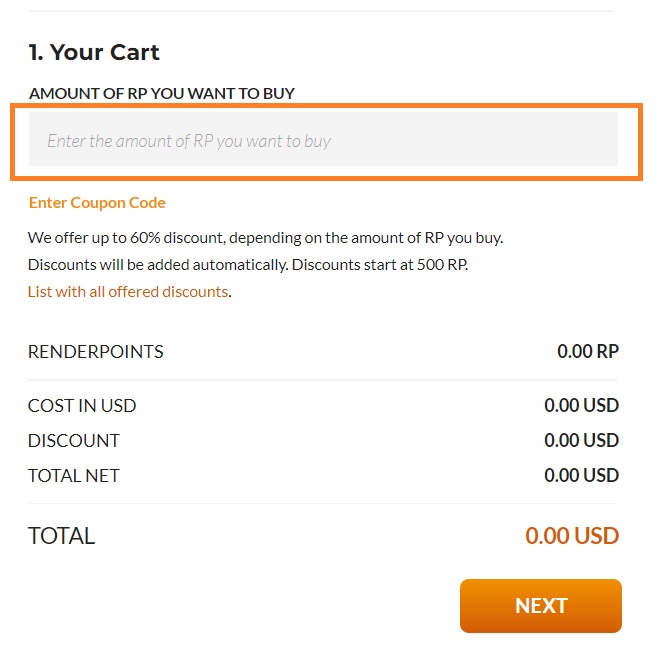 If you have a coupon code, click the 'Enter Coupon Code' option to display the coupon field.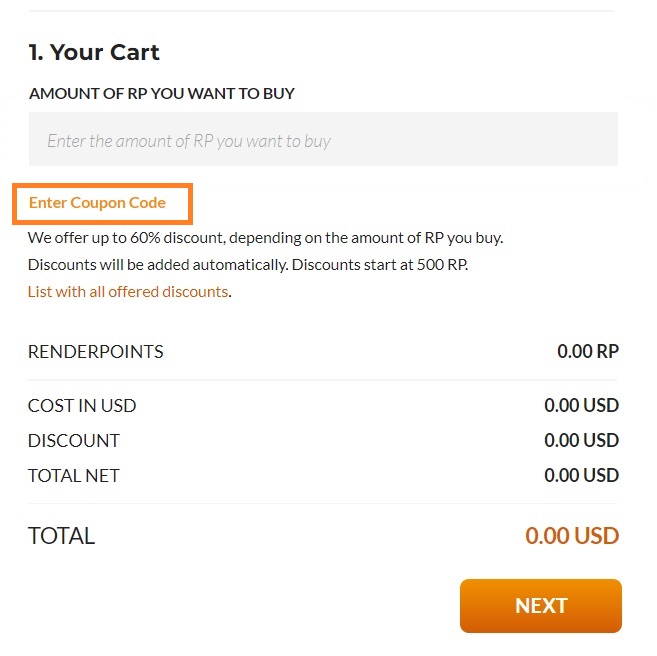 Type in your Coupon Code and click the 'Add' Button.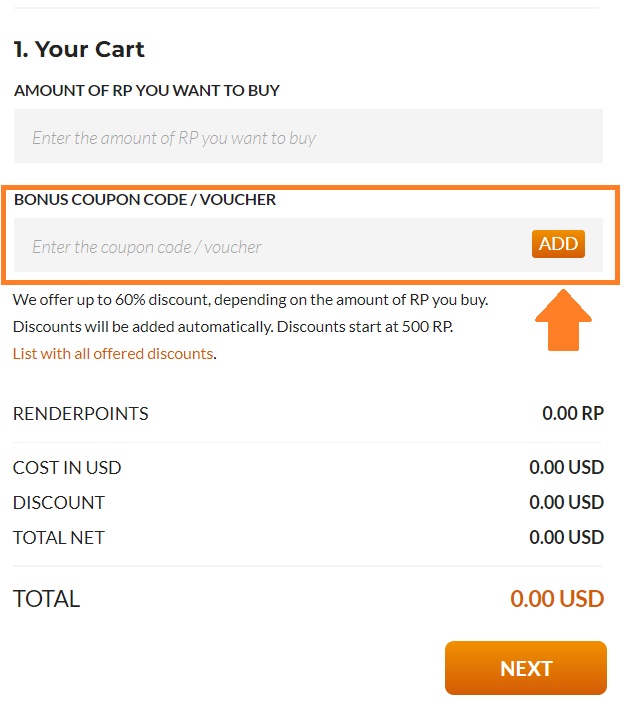 and click 'Next' to proceed to the next step.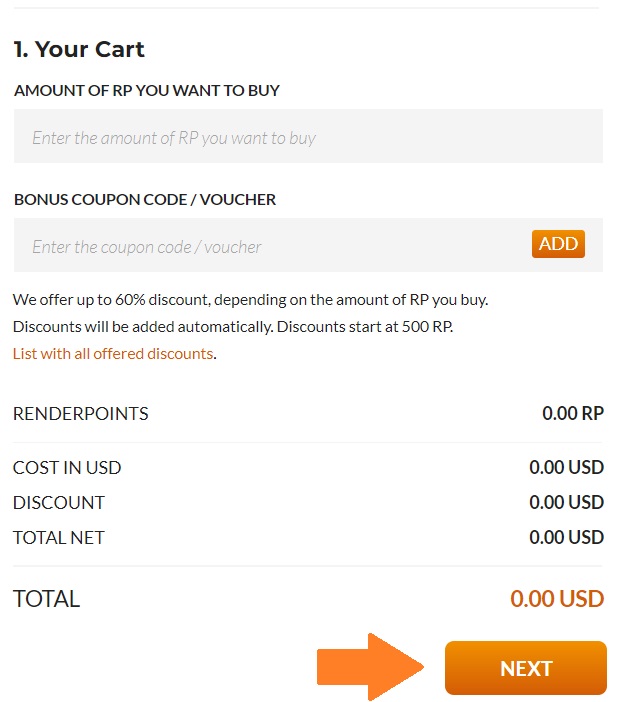 Review your order, ensuring your billing address is accurate, as invoices cannot be modified post-payment.
Confirm your acceptance of the Terms and Conditions and the Right of Revocation and choose your preferred payment method to proceed.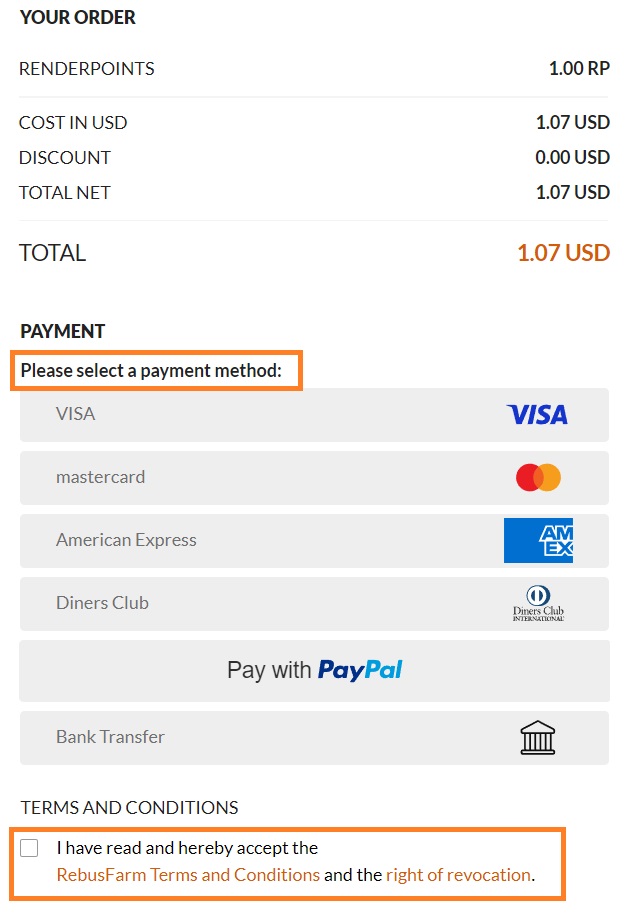 From here on, the payment process will differ according to you payment method option.

After a successful payment, the purchased RenderPoints will be credited to your RebusFarm account, and an invoice will be sent to your provided email address. You can also find them in the 'Invoices' section on the left menu. Now you're ready to submit your project to the render cloud.