Tuesday, October 12th, 2021: 3D Community News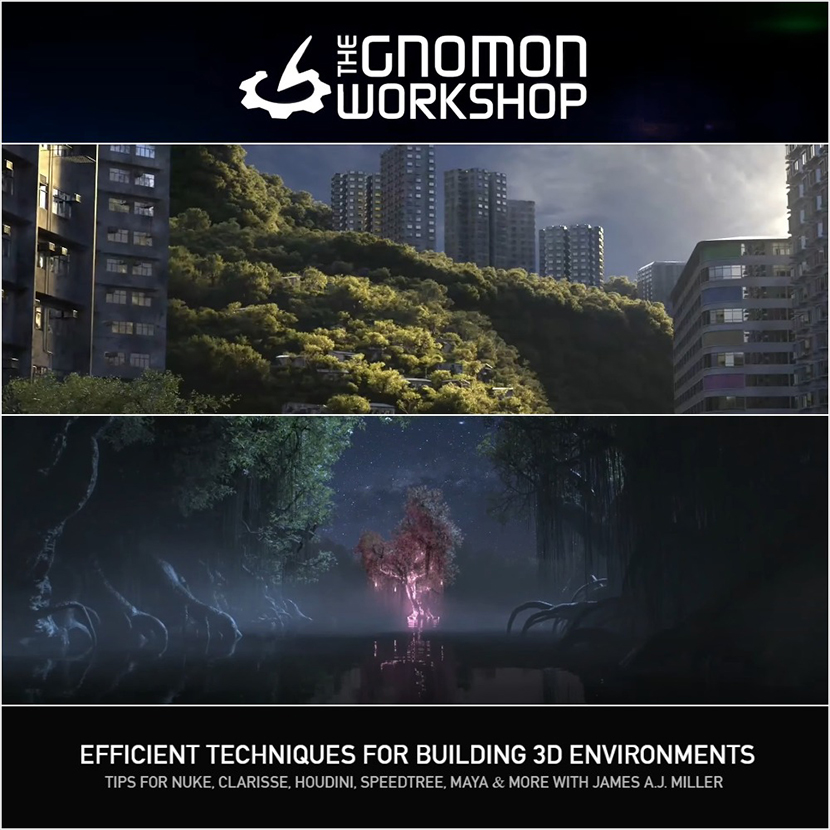 The Gnomon Workshop has released a workshop for Creating 3d environment efficiently by JAMES A.J. MILLER. You will learn various industry-proven techniques for Speed Tree, Nuke, Houdini, Clarisse, Maya & more.
Some of the breakdown scenes you can learn in this workshop:
Demonstration of a large 3D city environment in a desert setting.
The importance of Triplanar materials.
Taking a deep look at Houdini's Terrain tools.
Modeling all the shot requirements.
How to use scattering in Clarisse.
Finishing up with AOVs in Nuke (what are they and how to use them).
James also talks about photogrammetry in 3D environments, buildings, and many other things.
The Gnomon workshop offers a monthly subscription of $49 or yearly of $490 to access all their workshops.
Enjoy watching this fantastic one-minute demo video below:
Learn more about the workshop.
JAMES A.J. MILLER has been working as an Environment Artist for DreamWorks Animation, ILM, and Double Negative since 2002, and his environments wildly vary from photoreal to fantasy.
The Gnomon Workshop was founded by Alex Alvarez in 2000; it was established as a professional replacement for the award-winning Gnomon School in Hollywood, California.