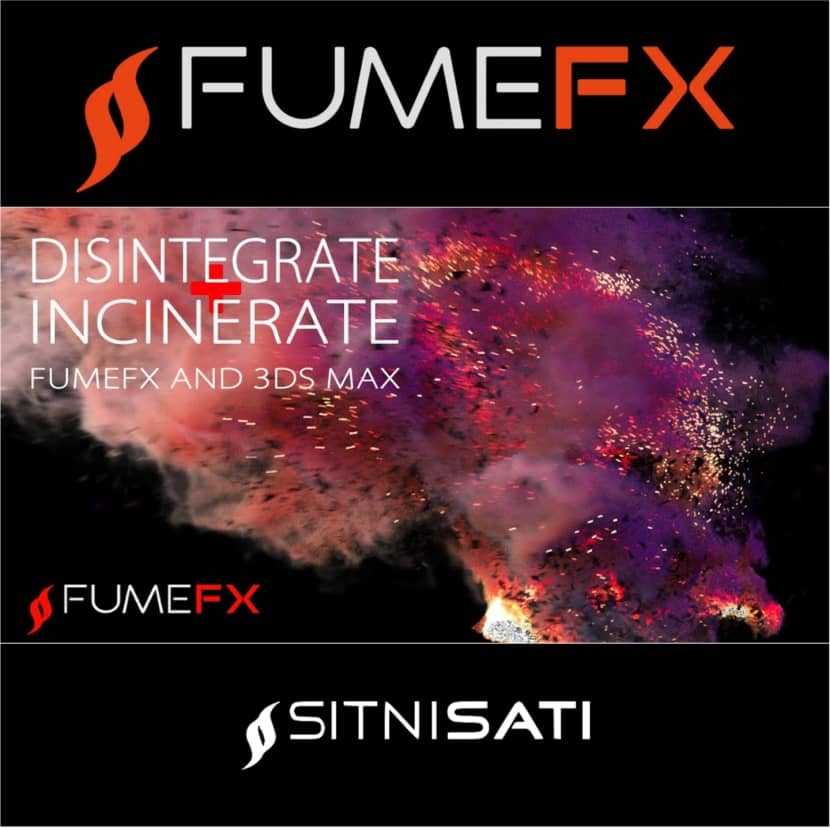 Sitni Sati has released a new cool tutorial on how to disintegrate and incinerate objects in 3DS Max with FumeFX 6 public beta.
In this tutorial, you will learn how to create advanced object disintegration special effects by using only FumeFX and 3ds max.

All aspects of disintegration are completely under the artist's control. The propagation rate is controlled by a texture map and more importantly, it's independent of the number of faces and the number of simulation steps.

You will be shown how easy it is to use particle color for the shader Base Color by using Arnold User Data.

FumeFX sources and obstacles will be applied directly from the NodeWorks and we'll use texture color for the smoke color.
As a reminder, FumeFX 6 beta for 3DS Max is now open to everyone!

It is available as a free, fully functional commercial license that is valid until 31.December.2022.

Get your free FumeFX 6 license at the Sitni Sati forum.

Enjoy watching the tutorial in the video below!
Sitni Sati is a visual effects software company that creates cutting-edge technologies designed for the most demanding production environments.