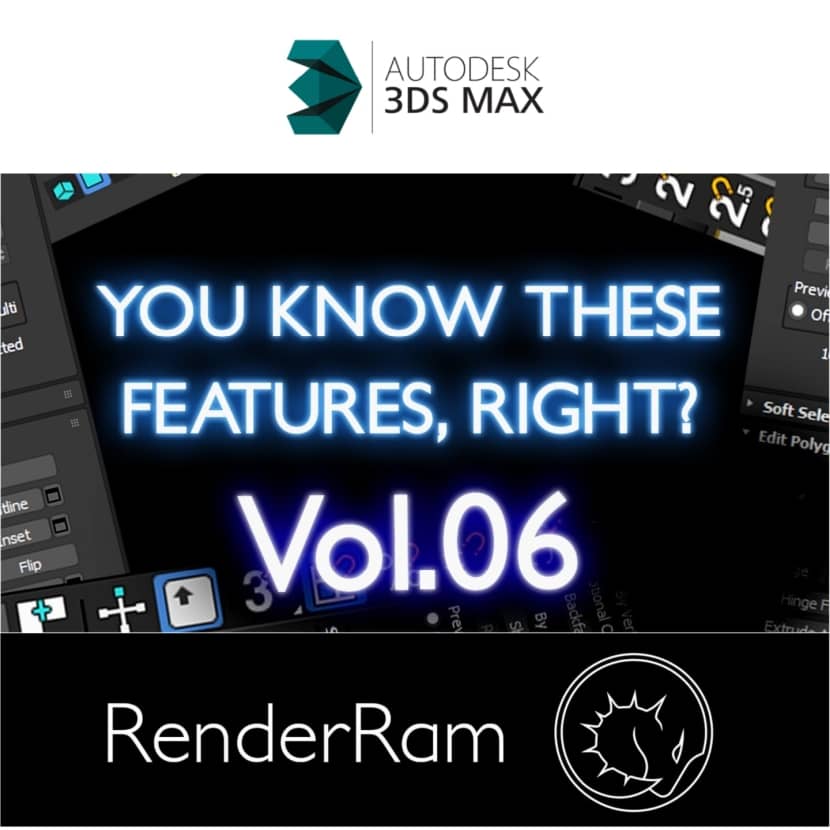 RenderRam released a new cool video explaining a few useful 3DS Max features that went under the peoples' radars!
It uncovers these 10 "hidden gems" in two parts as the following:

0:00 Intro of depths
0:19 Swift Loop Magic Shortcut
1:03 Plane Render scale
1:47 Measure Distance
2:59 Print Size Assistant
3:44 Fill/Fill holes

Enjoy watching this awesome video tutorial now!
RenderRam is a YouTube channel full of useful tips, tricks, and tutorials.