Monday, January 10th, 2022: 3D Community News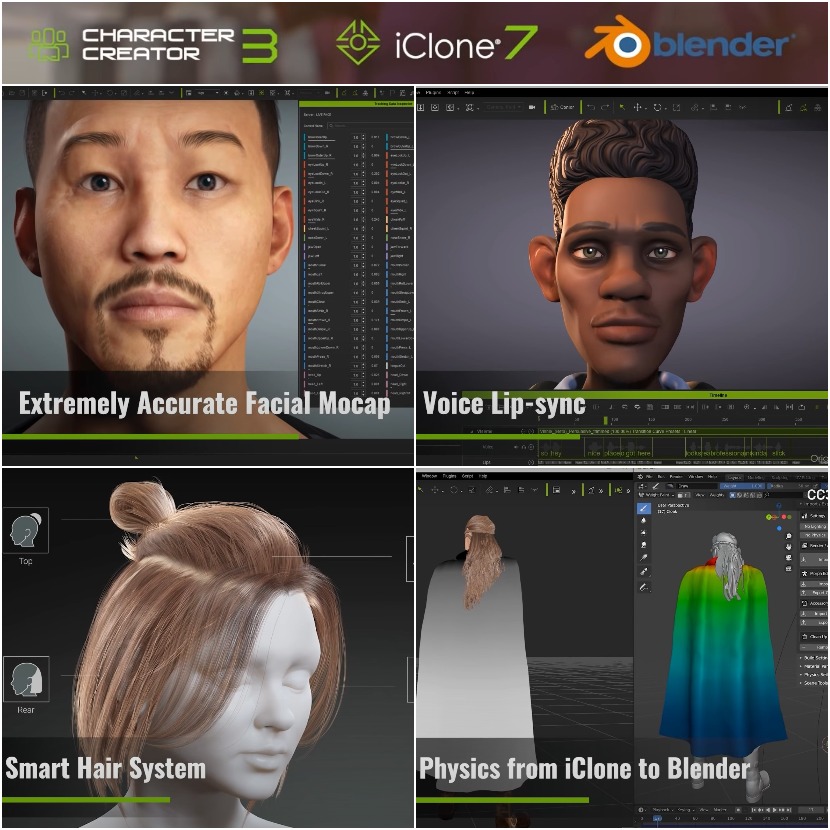 Reallusion has joined the Blender development fund and their goal is to grow the Blender project and achieve the following:
Powerful software with new groundbreaking features.
Stability of the software with quick bug fixes.
Online recognition and visibility.
Reallusion software simplifies character creation and animation.
Character Creator (CC), for creating digital human, skinGen, Morphs, and Makeup.
iClone (iC), for fast real-time professional 3D, facial, character, and voice-over animation.
ActorCore, an asset store dedicated to scan-quality characters and AAA mocap animations.
Many known companies have already funded Blender such as (Adobe, Apple, AWS, Facebook, Microsoft, AMD, Unity, and many more). In early 2021, Reallusion has shown its support to Blender by streaming an easy and simple workflow pipeline between Character Creator and Blender.
Enjoy watching this demo workflow and learn how character creating and animation have never been so easy and smooth.
Some of the features they introduced are:
The Blender CC3Tools (an open-source plugin that imports CC characters into Blender).
The Hair Tool (Blender addon that helps easily generate hair-cards in a non-destructive way).
RigiMap (a unique plugin that brings iClone and ActorCore motion data to Meta-rigged).
Omniverse, Iclone, and Blender connector (enables a collaborative sync USD through Nvidia's real-time photorealistic simulation platform).
The Plan for Blender in 2022 is:
Round-trip Character Design Pipeline (Directly update selected items instead of sending the whole character back-and-forth).
iClone Blender Data Link (Enables simultaneous animation sync from iClone to Blender, with immediate updates).
Character with Blender Meta-rig (Automatically assign the Rigify meta-rig once imported iClone or CC Characters inside Blender while supporting native Blender motion editing and animation back into iClone).
Enjoy watching this cinematic film project (Heroes of Bronze) done in blender by Martin Klekner who is a freelance director and CG artist from Prague, Czech Republic.
Reallusion Inc. is a 2D and 3D animation software and content developer, which is based in Silicon Valley. It has R&D centers in Germany Japan and Taiwan, specialized in developing Realtime cinematic animation, virtual production, and motion capture tools.