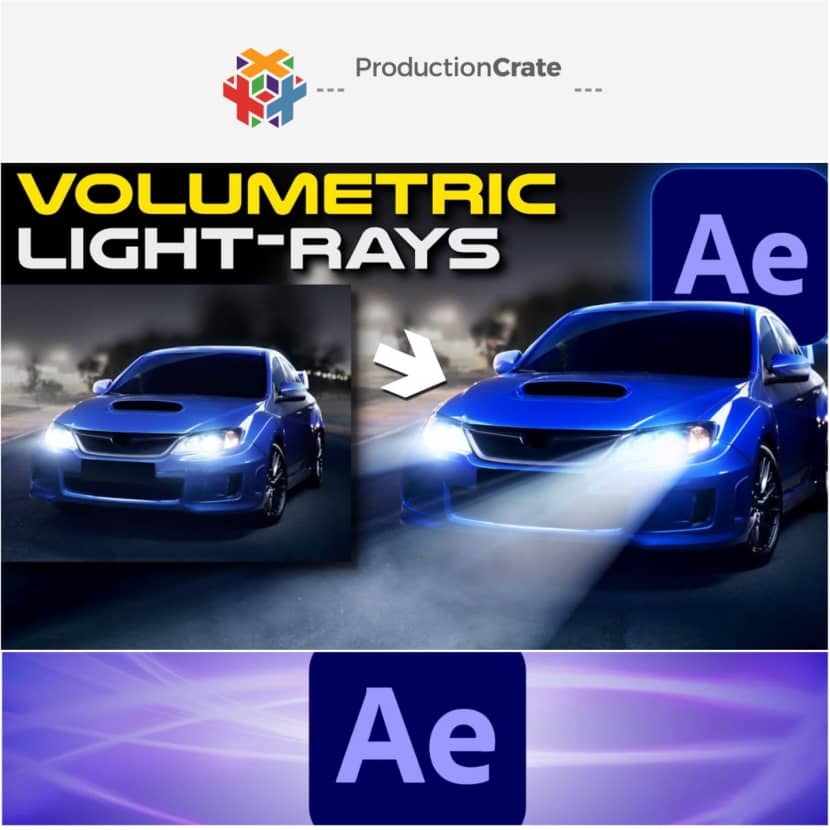 ProductionCrate has released Crate's Godrays, a handy-looking free After Effects plugin for generating volumetric lighting effects.
Crate's Godrays streamlines the process of adding volumetric light rays to visual effects or motion graphics projects, with use cases ranging from classic god rays to artificial lights like floodlights or hologram effects.
Users simply click in the viewport to position the point from which the rays should be emitted and adjust parameters for ray length, exposure, decay, and chromatic aberration.
The plugin comes with four preset quality modes, letting users trade visual fidelity against render speed.
The tool is Production Crate's first foray into software development. The site is best known as a library of over 10,000 stock video effects and motion graphics, over 500 of which can be downloaded for free.

The plugin is free: you will need to register for a free Basic account to download it.

Direct Download Link (must be logged in): here.
Enjoy watching this awesome video now!
ProductionCrate is the web's #1 resource of top-quality production assets, including 3D models, VR environments, Original Music, Lossless visual effects, motion graphics, time-saving scripts, plugins, templates, and more.