Thursday, June 3rd, 2021: 3D Community News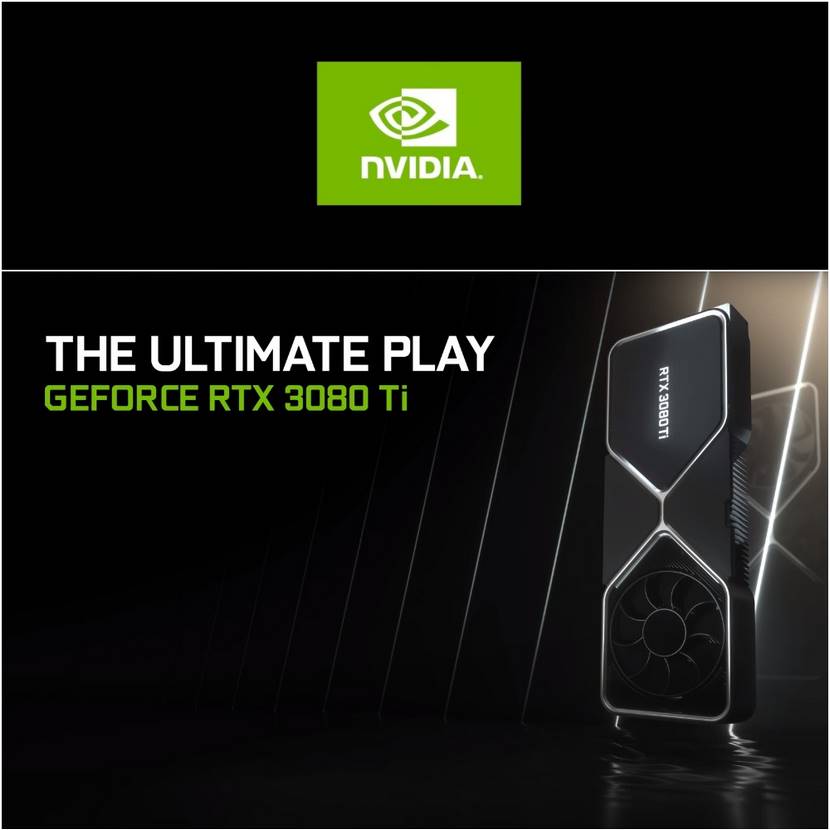 Nvidia announced the GeForce RTX 3080 Ti and GeForce RTX 3070 Ti, the latest graphic cards of GeForce RTX 30 Series gaming GPUs. 
The GeForce RTX 3080 Ti, with incredible performance, is ideal for high-quality content creation because of the 12GB of GDDR6X video memory and faster clocks. It will be available on June 3, starting at $1,199.
The GeForce RTX 3070 Ti now gives more CUDA cores than the popular RTX 3070 and extra speed because of the GDDR6 video memory. The users will enjoy much faster texture loading, making this graphic card an ideal choice for video editing and 3D rendering. It will be available next week, starting at $599.
For more information and deep analysis, you can visit Nvidia's Blog.
On September 1st, 2020, Nvidia announced the GeForce RTX 30 Series graphics cards, the 2nd generation of RTX.  Enriched with the NVIDIA Ampere Architecture, they delivered up to 2X performance over the previous generation for real-time ray tracing and AI. Below you can watch the older official presentation.
Nvidia is an American multinational technology company based in Santa Clara, California. It produces several graphics processing units for the gaming industry, as well as systems on a chip unit for the and automotive and mobile computing market. Their products are widely used in the 3D Industry of any field.