Wednesday, January 5th, 2022: 3D Community News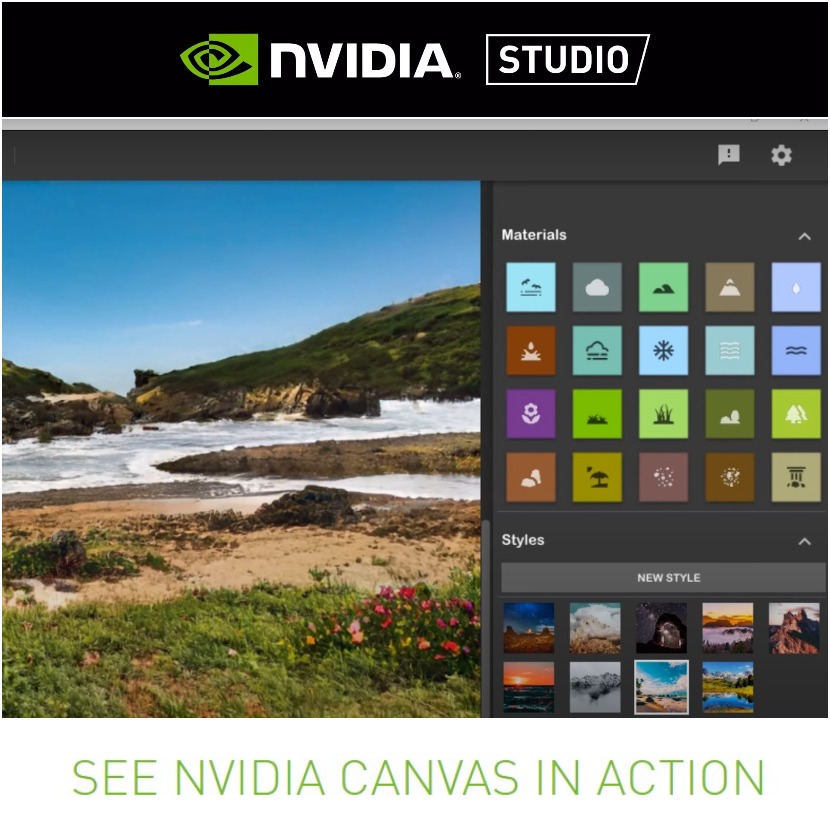 Nvidia Studio has recently released the latest version of their amazing AI app Nvidia Canvas 1.1.
Nvidia Canvas can turn brushstrokes into lifelike images. The app displays the photographic result as people paint, so they do not need to wait to see the form of their vision.
What is new in this version:
A higher definition AI model (higher quality, fewer artifacts).
4x Higher resolution output (export PSD with layers).
New 5 materials (straw, dirt, mud, flowers, and bush).
Nvidia Canvas supports only NVIDIA GeForce RTX, NVIDIA RTX, or TITAN RTX GPU.
Enjoy watching this one-minute "go through" video below:
Nvidia is an American multinational technology company based in Santa Clara, California. It produces several graphics processing units for the gaming industry, as well as systems on a chip unit for the automotive and mobile computing market. Their products are widely used in the 3D Industry of any field.