Thursday, April 14th, 2022: 3D Film News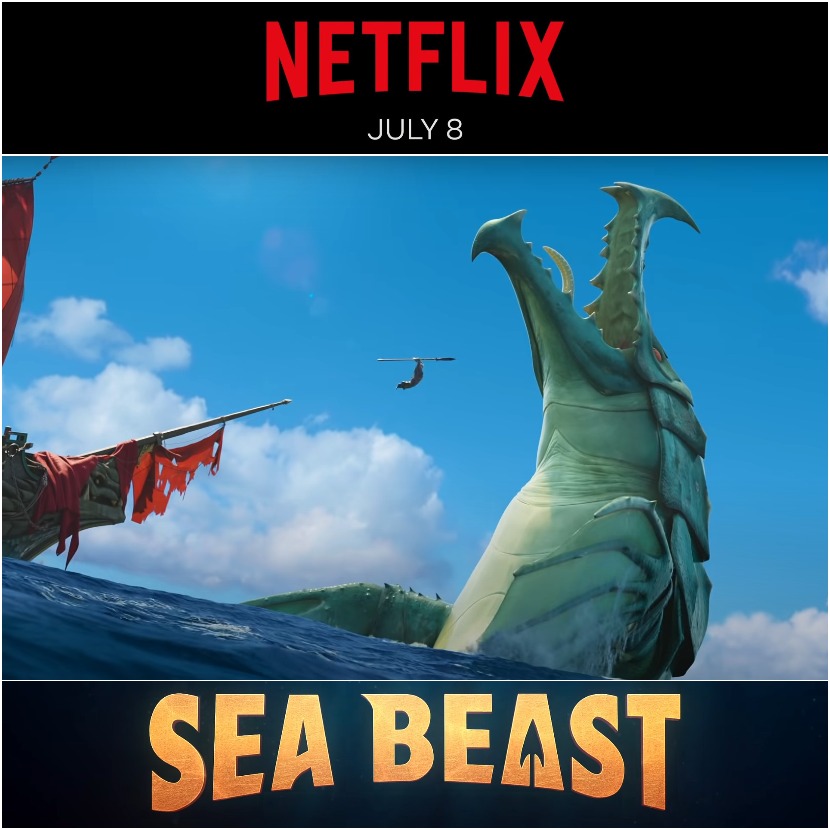 Netflix has recently released an official teaser for their latest epical adventure "The Sea Beast" from the filmmaker of Moana & Big Hero Six, which is going to be streamed on the 8th of July 2022.
"The Sea Beast" tells a story of an era when terrifying beasts roamed the seas where monster hunters were heroes. One of the most beloved hunters, Jacob Holland, and his fabled ship stowed when accidentally saddled with an unexpected ally, together embarking on a historical epical journey into the uncharted water.
Enjoy watching this epical teaser below:
Netflix is the world's "home cinema" amusement with 208 million paid members in over 190 nations. Documentaries and feature films over a wide assortment of genres and languages. Members can observe as much as they need, anytime, anyplace, on any internet-connected screen.