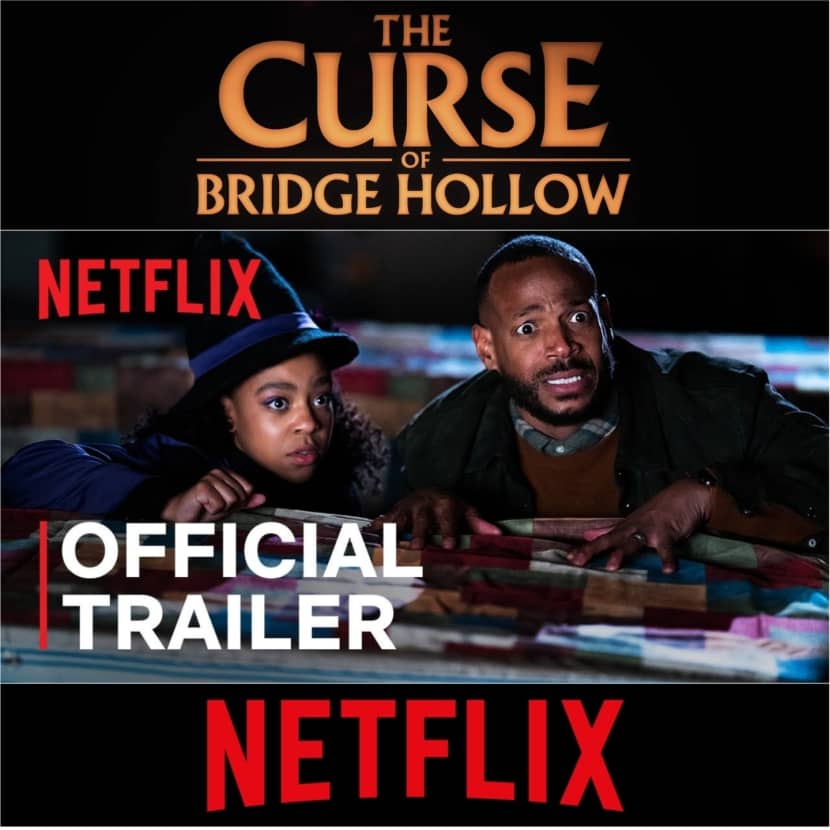 Netflix has released an official teaser trailer for its upcoming movie The Curse of Bridge Hollow.
A father (Marlon Wayans) and his teenage daughter (Priah Ferguson) are forced to team up and save their town after an ancient and mischievous spirit causes Halloween decorations to come to life and wreak havoc.

Also starring Kelly Rowland, Rob Riggle, John Michael Higgins, and Lauren Lapkus.

Watch The Curse of Bridge Hollow, only on Netflix on October 14!

Enjoy watching! Now!
Netflix is the world's "home cinema" amusement with 208 million paid members in over 190 countries. Documentaries and feature films over a wide assortment of genres and languages. Members can watch as much as they need, anytime, anyplace, on any internet-connected screen.