Thursday, May 12th, 2022: 3D Film News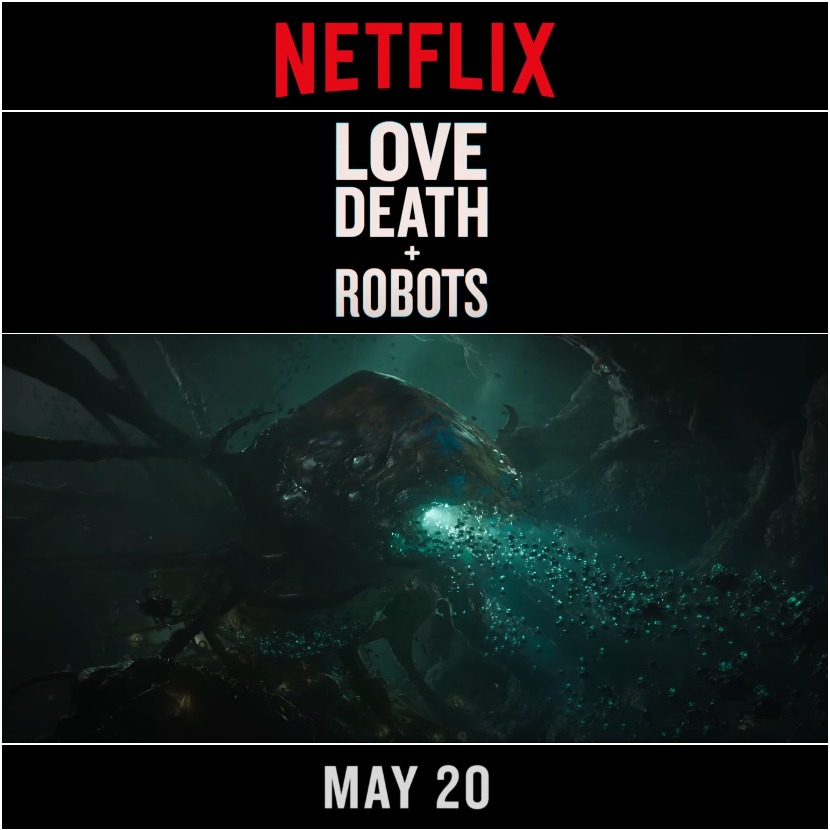 Netflix has recently released the trailer of their Emmy award winner Adult animated series "Love, Death & Robots". Season 3 is planned to be streamed on the 20th of May 2022.
The 3rd volume of the animated horror series is from Tim Miller, the producer of Deadpool, Dark Fate, and Terminator, and David Fincher the director of Mank and Minhunter.
Love, Death & Robots Season 3, reveals 9 new episodes of terrifying but beautiful short stories with a lot of fantasy, horror, and Sci-Fi scenarios.
The animations are done by Blur Studio, and the episodes are arranged as the following:
Bad Travelling
The Very Pulse of the Machine
In Vaulted Halls Entombed
Jibaro
Swarm
Mason's Rats
Three Robots: Exit Strategies
Kill Team Kill
Night of the Mini Dead
Enjoy watching this animated adventurous official trailer now!
Netflix is the world's "home cinema" amusement with 208 million paid members in over 190 nations. Documentaries and feature films over a wide assortment of genres and languages. Members can observe as much as they need, anytime, anyplace, on any internet-connected screen.