Tuesday, March 22nd, 2022: 3D Film News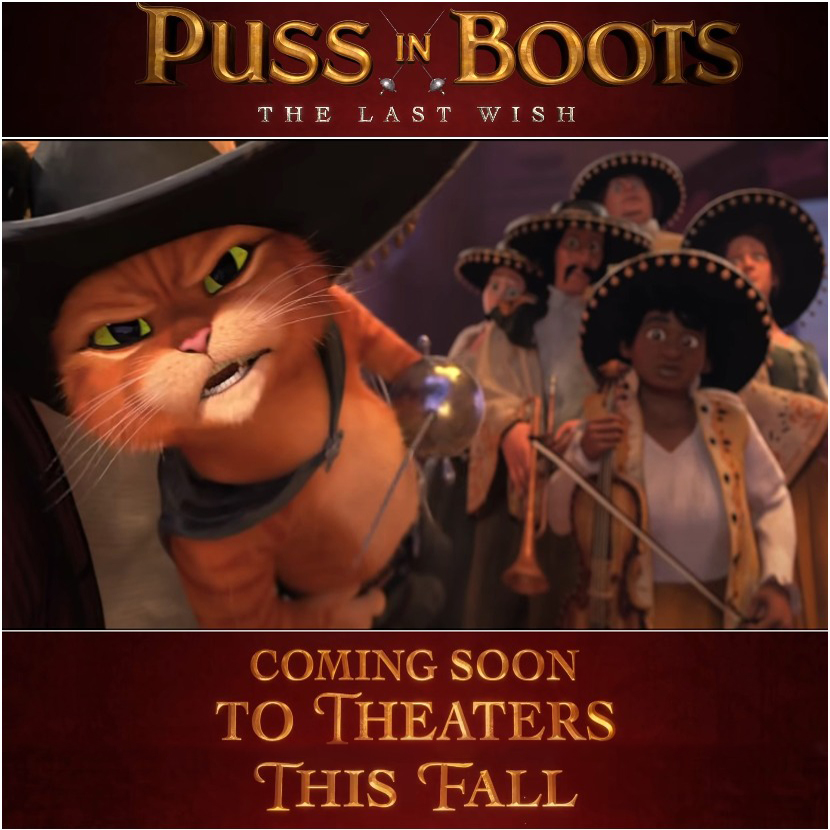 Universal Pictures has released their latest movie "Puss in Boots The Last Wish", an official trailer that is planned to be in theaters on September 23, 2022.
This is the second part of the movie, Puss in Boots One, which was released in 2011. This time Puss discovers that his passion for adventure has taken to its max and he has burned eight of his nine lives. Now, Puss must set out on an epic journey searching for a mythical last wish item to restore his nine lives.
Enjoy watching this epical, funny and adventurous trailer below:
Dream Works Animation, is an American animation studio, with 13 acres of campus in Glendale, over 1400 employees working in the feature film, and television divisions, producing many of the popular animated movies such as The Boss Baby, The Croods, How to Train Your Dragon, Trolls, Kung-Fu Panda and many more. Dream Works Animation, is considered a subsidiary of Universal Pictures, a division of NBCUniversal.
Universal Pictures is one of the oldest American film studios, founded in 1912, owned by Comcast through its wholly-owned subsidiary NBCUniversal. It is one of Hollywood's "Big Six" film studios. Also known as Universal Studios.