Wednesday, December 1st, 2021: 3D Community News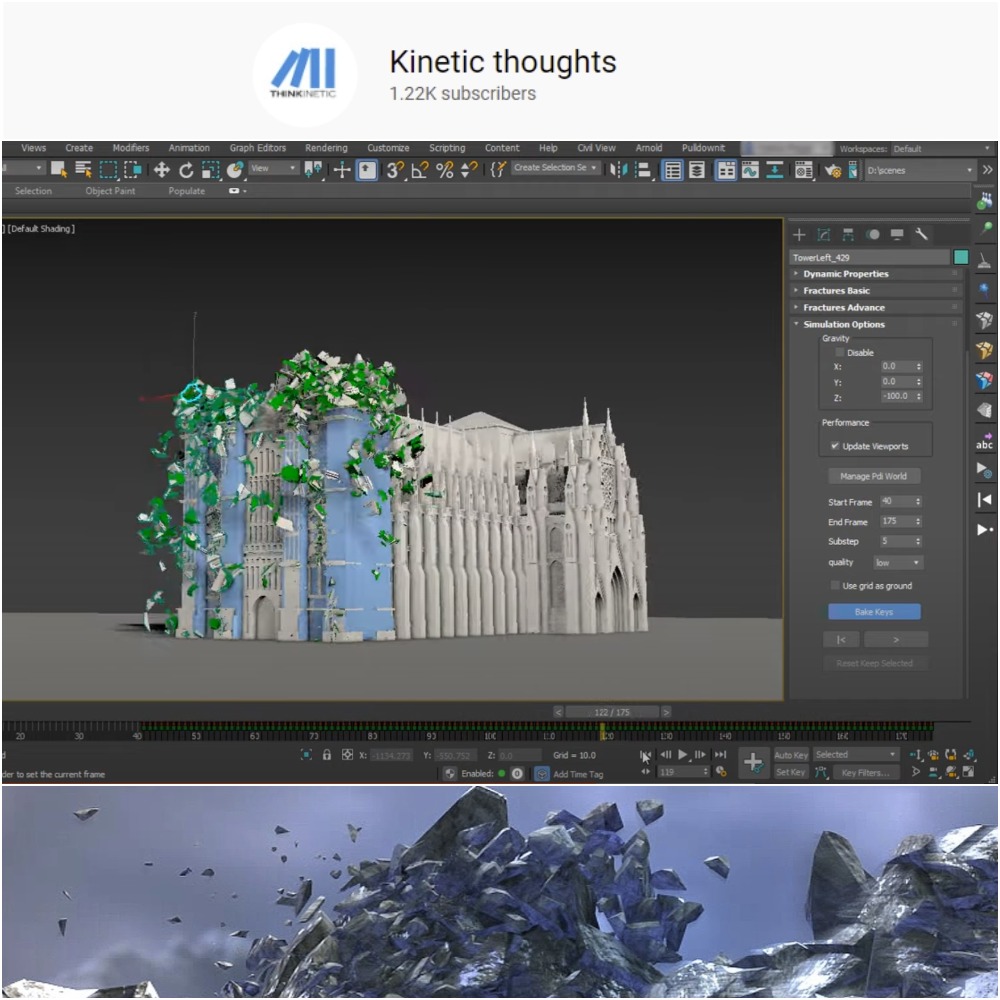 Kinetic Thoughts has recently shared a detailed video tutorial on how to use the Pulldownit plugin in 3ds Max to destroy an ancient abbey.
Pulldownit is a dynamics plugin, for 3DS Max & Maya, intended for destruction effects as well as massive rigid bodies simulations. 3D artists are able to shatter objects in different styles, create surface cracks and simulate easily the fracture of 3D models. The power of the Pulldownit solver allows computing thousands of objects in dynamics in a stable and realistic way.
You can also watch the demo reel and explore more of its abilities:
Thinkinetic brand was created to offer digitals tools and simulation services to the computer graphics community and make 3D artists life easier. Pulldownit development started in 2009 in the context of a project to demolish digitally the Acueducto of Segovia ( Spain) in a realistic way without using real models at all. The shot was finished and published on the internet, having an unexpected impact among social networks. Currently the plugin is available for 3D Max and Maya under Windows, Macos and Linux systems and has been used in many productions all around the world.