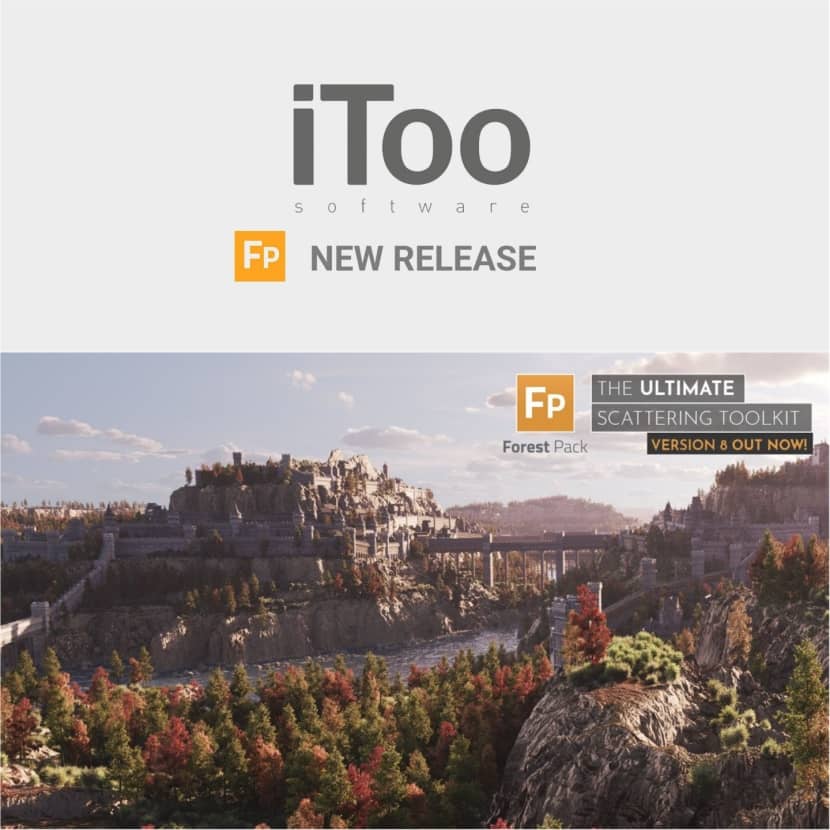 iToo Software has released a new version of Forest Pack, its scattering plugin for 3DS Max.
Headline features include Forest Sets, linked areas, Effects improvements, and more.
Forest Sets is a new helper plugin that creates a multi-purpose container for scene objects.

A Forest Set object can be added to a Forest object as a collection of geometry, surfaces, references, or areas.

Multiple Forest Objects can share a Forest Set, making it simple to add or remove areas, geometry, or surfaces and update several scatters from one easy-to-edit location.

The contents of a layer can also be dynamically linked to a Forest Set, making it possible to update scatters by moving items between layers.
Also new is the ability to link to areas referenced in another Forest Pack object.

Using this approach it is possible to have a parent Forest Object that controls all of the areas for several children.

Combining Forest Sets and linked areas makes it possible to create flexible interlinked ecosystems.
Read an overview of the new features in Forest Pack 8.0 on iToo Software's blog
Read a full list of new features in the online release notes
To find out more, be sure to check the video below!
iToo Software
 is a 3D software and developing company founded in 1999 in Cádiz, southern Spain. The creators of 
Forest Pack
 and 
RailClone
, top-ranked plugins for Autodesk 3ds Max, with a wide range of applications in ArchViz, VFX, and games. Itoo team is constantly working hard to develop clever and productive tools which make 3D Artists' life easier.