Wednesday, November 17th, 2021: 3D Community News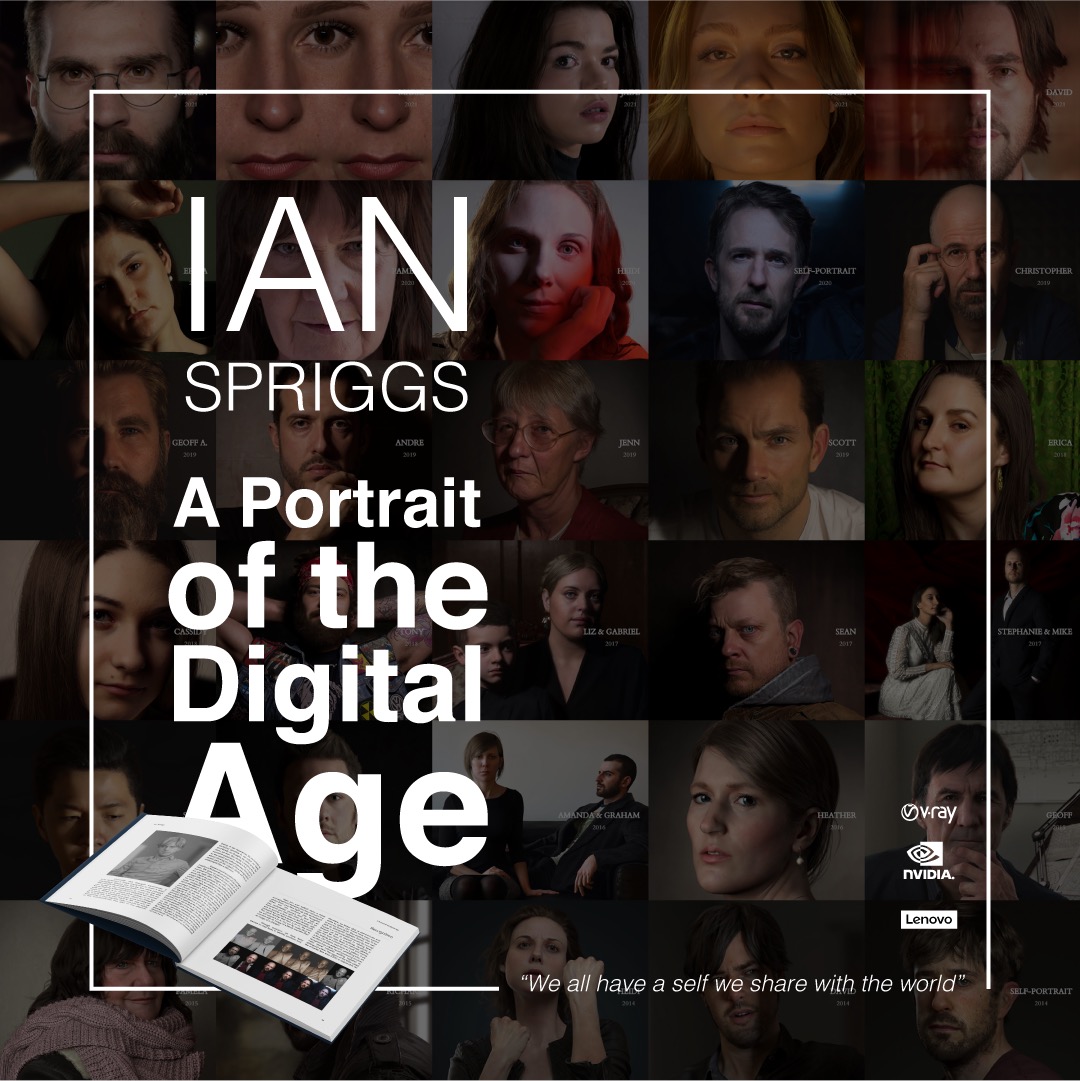 "
A portrait of a Digital Age
" by
Ian Spriggs
, is a book that approaches the art of portraiture by integrating aspects mainly from art history, anatomy, psychology, philosophy and neurology. With this knowledge and deep understanding, the author provides new ways to add value and create a believable hyper-realistic CG human.
Ian Spriggs
is the artist who has spearheaded the digital human into art and film. With the use of technology, he has helped create history by defining a new genre of portraiture, the digital portrait. Ian was one of the first to break through the uncanny valley and reach such high levels of realism that we accept them as real, his work makes us question our reality in a way never seen before. His work bridges the gap between technical achievement and emotional connection. This new genre of digital portraiture is opening the door to the future and new possibilities in art and film.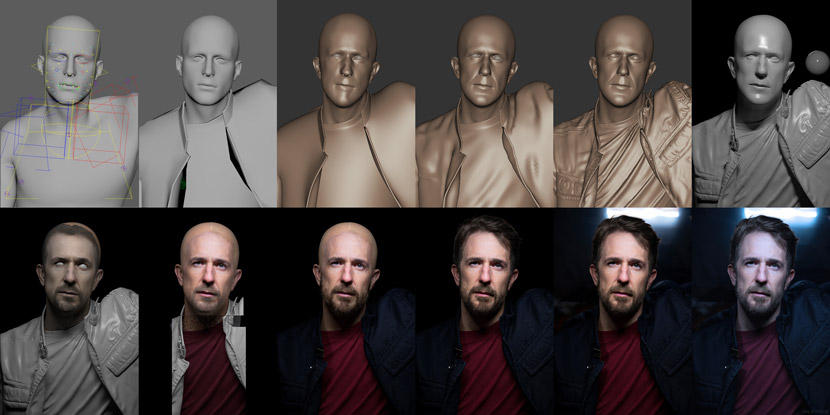 Ian crafted his skills in the VFX industry for over 16 years working as a lead in studios like OatsStudios, ImageEngine, ILM, and MrX. Ian's experience exceeds just working in film, he has worked with multiple research teams to advance our knowledge of the digital human. Currently, he is working in Labs research at Unity to bring real-time characters to life. He has worked on projects with the Digital Human league on creating the standard for digital humans. He has helped put digital humans into lightfields, a more realistic and complex sense of the presence of VR. Ian has built characters for interactive real-time VR apps. He has even brought people like Notorious BIG and Paul McCartney back on stage. Ian gives talks around the world about his research and consistently works towards the evolution of the digital human.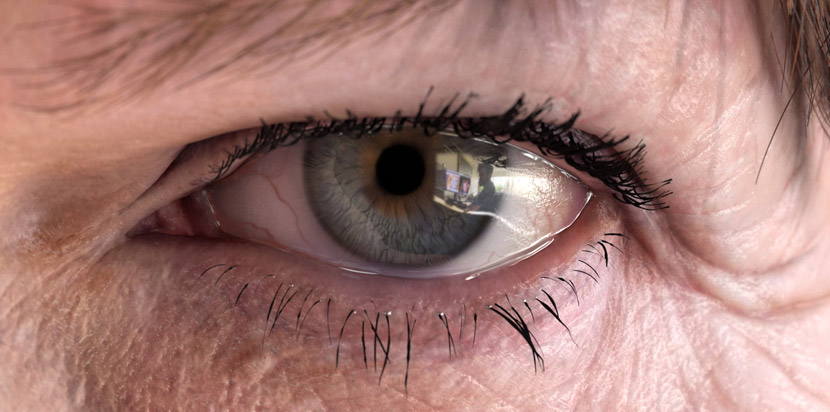 Inspired by art history, driven by the desire of understanding the human essence, the way we connect with each other by decoding the human face, along with his experience, the author takes the art of portraiture to new heights, exploring elements within our core identity, personality, our way of seeing life and how we reflect it back.
Everything in
Ian Spriggs
`s collection of portraits has to do with meaning, transparency, moral grounds, personality, feelings and emotions, real connection and belongingness, vulnerability, "exposing" not only the portraits of the people he cares about and has a connection with, but also pieces of himself, of how he feels about them. The natural representation of how a person really is and not how an artist could imagine them is probably the heights proof of being sent and acknowledged. That is what makes Ian`s work so vivid, so easy to connect with.
Studying how portraits were made in the past, in the last 500 years and more, by the great masters, like Rembrandt, how captures so well the essence of the human being that they seem real and present, Botticelli and Caravaggio, both using their canvases as statements, Goya, associated with storytelling, Flemish painters like Van Eyck(1390) and Durer, Leonardo Da Vinci and many others, Ian uncovers the techniques that made them remain immortal through time and that are still used today, in multiple areas.
Combining the deep understanding of the techniques and the key elements of the body language, lighting, composition and poses that are vital for great artwork. The fact that Ian selected real people from his life, that had an impact on him, makes his work authentic and inspiring.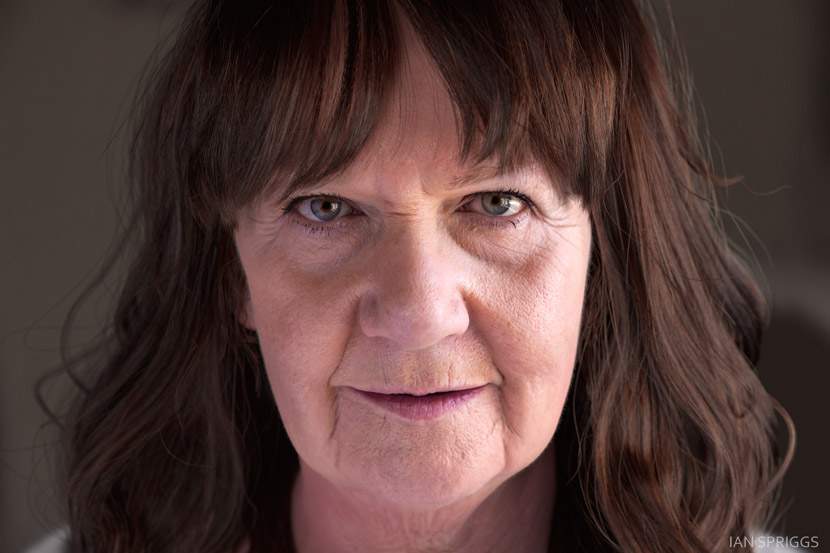 Through his portraits,
Ian Spriggs
overcome the uncanny valley and reached a level so high of hyper-realism that we accept them as real, setting a real milestone for the Art of Portraiture.
"
A Portrait of a Digital Age
" invites you to discover and be part not only of the beautiful art and portraits, to the specific and technical details that are so necessary for a hyper-realistic digital human, but to "discover something new about how we are and define ourselves in the process", because "most of all art is a personal experience."
The Presale of the book ends on December 1st and you can order it
HERE
!