Monday, February 28th, 2022: 3D Film News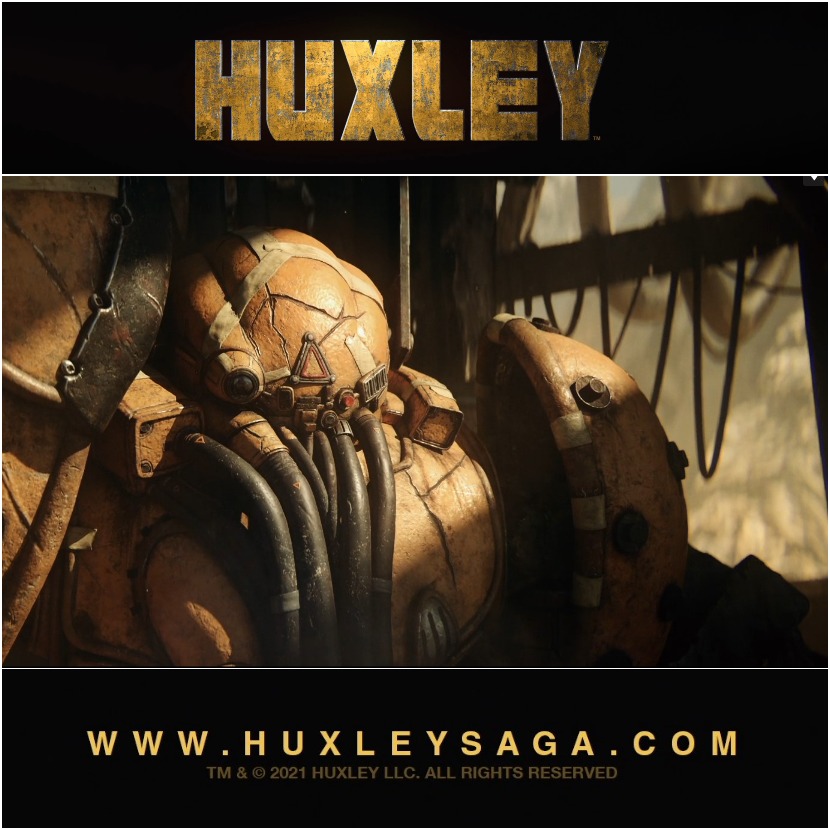 Sava Zivkovic, director at Axis Studios, and Ben Mauro, senior concept designer, and NFT artist, have co-produced the main trailer of the world's first graphic novel which is coming in form of NFT for Huxley Saga.
Huxley, written and illustrated by Ben Mauro, is the world's first graphic novel released in the NFT format. Moreover, HUXLEY is an entire world rich in history, intrigue, and R-rated action, and it is currently being developed into a feature film and TV series. This trailer only shows a glimpse of things to come!
"Stumbling upon a forgotten treasure map in the form of an ancient sentient robot, two post-apocalyptic scavengers find themselves amidst a mystery of a galactic scale." 
Huxley project roadmap starts with:
Huxley Comics - Digital + Physical
Ultra-Rare Gold Editions
Central A.I. Access Pass
Digital + Physical Collectibles
Metaverse Fashion
Airdrops + Giveaways
Enjoy watching an epical trailer of a galactic adventure below:
As a bonus you can also check the making of video:
Directed by - Sava Zivkovic
Produced by – Sava Zivkovic and Ben Mauro
Design and Art Direction – Ben Mauro
Lead Character Artist - Antonio Esparza
Character / Asset Artist – Mihailo Radosevic
Character Artist – Sergi Bigorda
Rigging and Additional Modeling – Lucas Salamon
Matte Painting / Environment TD – Steven Cormann
Motion Capture and Animation – Take One
Environments / Animation / Lighting / Compositing – Sava Zivkovic
Music by - Iz Svemira
Sound Design / Audio Production - Marko Zivanovic / Devotion Studios
Voice Talent - Bogdan Milosevic
Voice Talent – Aleksandra Pavlovic

TM & © 2021 HUXLEY LLC. All Rights Reserved.
Sava Zivkovic, from Belgrade Serbia, is a director at Axis Studios. He has received several awards and recognitions from the CG community and his work is published in many popular web galleries.
Ben Mauro is a senior concept art designer and art director with great experience in the entertainment industry. His studies were in industrial and entertainment design and he has worked in a vast array of films, videogames, and television projects such as "The Hobbit Trilogy" and "Elysium".