Thursday, April 22nd, 2021: 3D Community News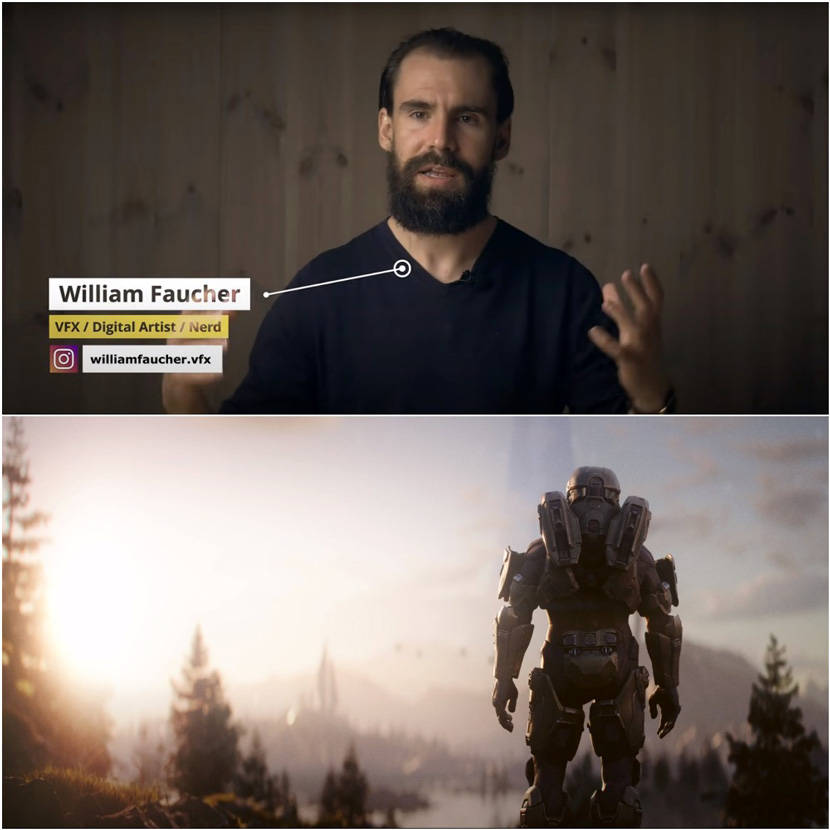 William Faucher recounts how to give your renderings a cinematic look in his 30 minutes full of tips video tutorial.
William will show you a few tips that can really give your shots a more cinematic sense using Unreal Engine and Davinci Resolve (FREE to use) for color grading. It's easier than you might think and much of what is achieved in movies are all "hidden" inside the post-production part of the process.
Also, watch his project 'A Tribute to Halo' made with Unreal Engine 4 Cinematic ( 4.26 ) which was supposed to be 1-2 still images but it turned out to be over 30 seconds of video!
William Faucher is a 3D Artist since 2008. He was born and bred in Canada, and he is based in Oslo, Norway. With many tools in his hand such as 3ds Max, Maya, Houdini, ZBrush, Mari, Marvelous Designer, Substance Painter, Arnold, and Unreal Engine he has a spherical 3D skillset from alpha to omega.

Follow the artist:  YOUTUBE | ARTSTATION | INSTAGRAM