Wednesday, January 12th, 2022: 3D Community News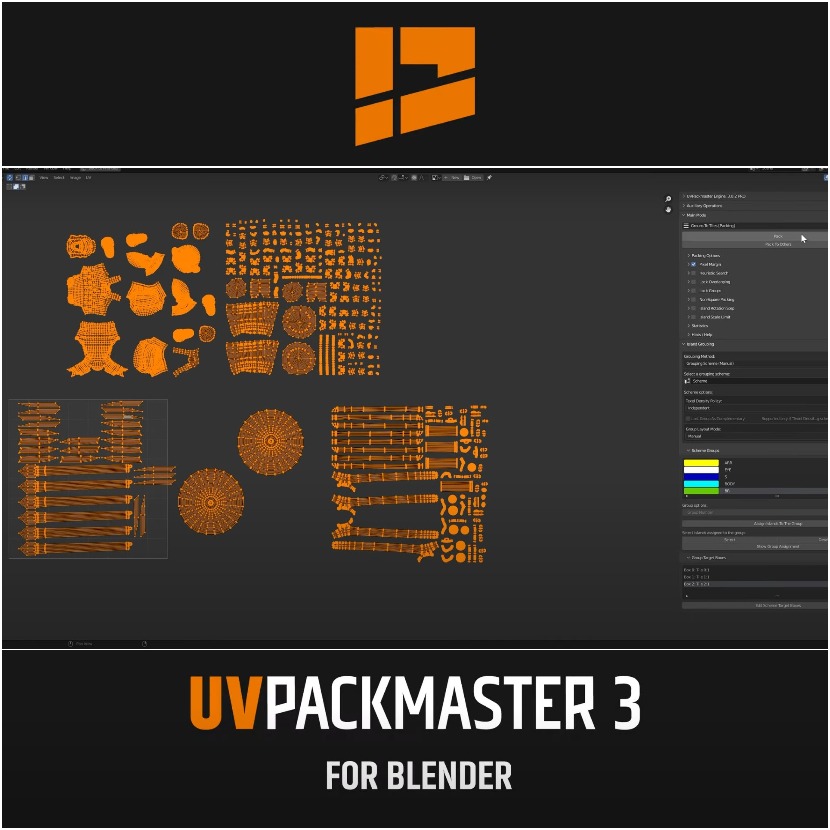 Glukoz has released the latest version of UVPackmaster 3 for blender, which is a GPU accelerated scriptable UV packing engine.
Some of the features of this amazing script are:
New scriptable architecture, which is designed for maximum flexibility because of embedded python.
Packing thousands of UV islands in Seconds on the CPU.
Ability to split UV islands into many numbers of named groups.
Scale limit with less priority.
Search for the optimum dense packing.
Lock UV stacking.
Assigns arbitrary.
Pack single UV map to many tiles.
And many more.
We encourage you to watch this 2-minutes demo exploring all the tool's features.
You can get UVPackmaster 3, from GUMROAD or BLENDER MARKET starting from a single user for  $39, small studio (2-5 Users) for $119, and $199 for  6-10 users.