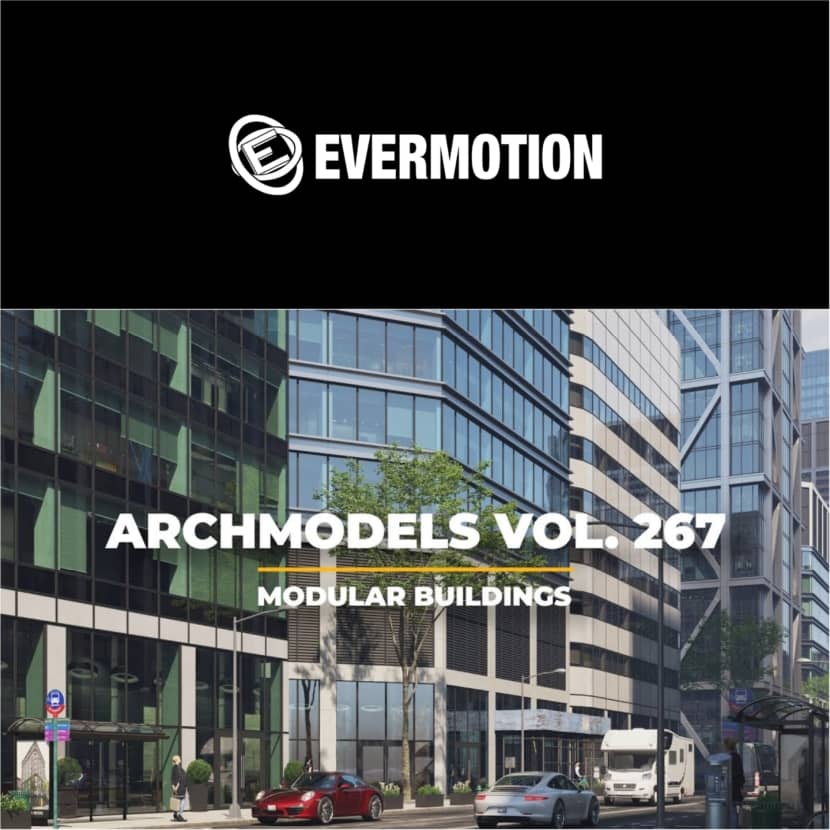 Evermotion has released Archmodels vol. 267, the long-awaited collection of parametric buildings.
The new Archmodels collection of modular buildings is using iToo Software's RailClone plugin to create highly configurable parametric compositions.

In this video, Evermotion is explaining how to use the power of 3DS Max and RailClone that comes with the Archmodels vol. 267 collection to quickly create an entire city district tailored to your needs.

You can make an infinite number of height and shape variants - all textured with detailed elevations and external elements such as air conditioning, fire stairs, etc.

All these awesome features and tips will come in handy when the deadline is ticking and you want to submit your job on your favorite render farm!

Check the video below and get ready to create your own cities!
Evermotion is one of the largest CG resource and 3D education sites. Existing for almost a decade, they have been recognized for their creations of CG environments and vast architectural 3D model libraries, as well as one of the staples in the CGI and Arch-Viz industry.