Tuesday, October 5th, 2021: 3D Community News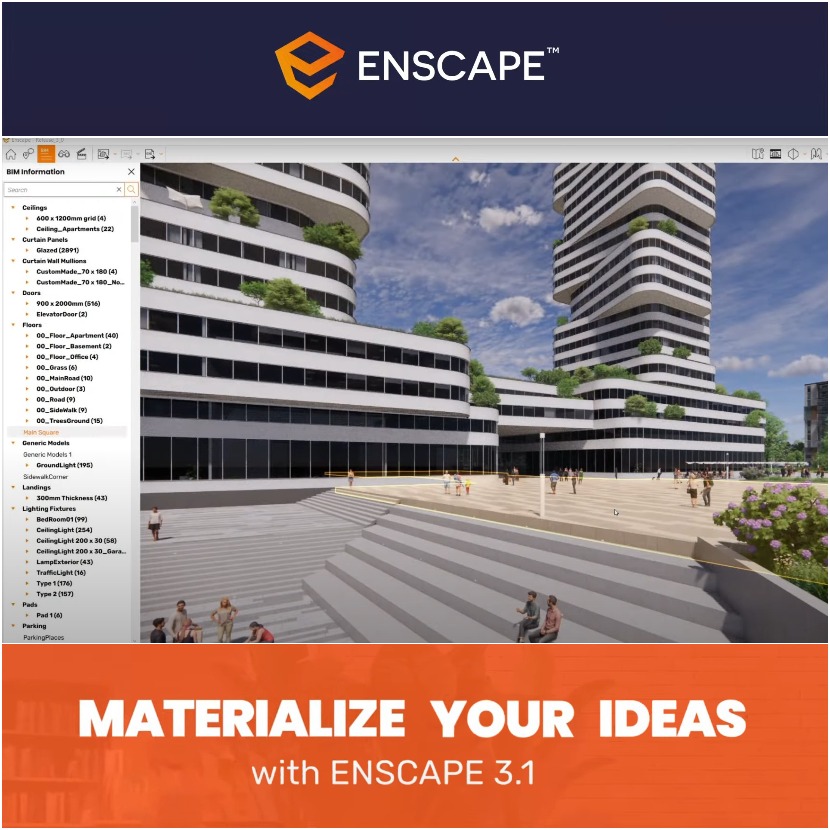 Enscape, the famous real-time rendering and virtual reality plugin for arch-viz and CAD software, will be supporting Mac users with a new Enscape3d version.
Last week, at the Envision 2021 event, the company announced that Enscape3d for Mac will be shipped in 2022.
Enscape was first released in 2015 as a solution for easy and fast architectural visualization, and it reached the TOP10 in the last year at the CGarchitect rendering survey.
It supports software such as Revit, Archicad, Rhino, and SketchUp, and it enables users to make design decisions in real-time. The software comes with its atmospheric effects, daytime and clouds, and 2,500 assets like vehicles, 3d people, and plants.
Why you have to use it:
Pre-Design, quickly iterate and present concept studies.
Schematic Design, Create beautiful and engaging diagrams and renderings.
Design Development, real-time rendering enables feedback to be easily gathered.
Documentation Phase, when coordination issues arise, they can instantly be seen and verified.
Construction Phase, visualizing materials and FF&E layouts before installation can be done with virtual reality.
To learn more about this great application, watch the video below:
If you want to know more about the latest Enscape, 3.1, watch the video below:
The software comes with node-locked licenses costing $69.90/month or $478.80/year; also, you can try it for free HERE. 
Enscape was founded in 2017 and established in Karlsruhe, Baden-Württemberg, Germany, developing a real-time rendering solution for the engineering and construction (AEC) industry with the same name. Today 150 countries and 85% of internationally renowned architectural firms use Enscape to improve their design process.