Monday, February 14th, 2022: 3D Community News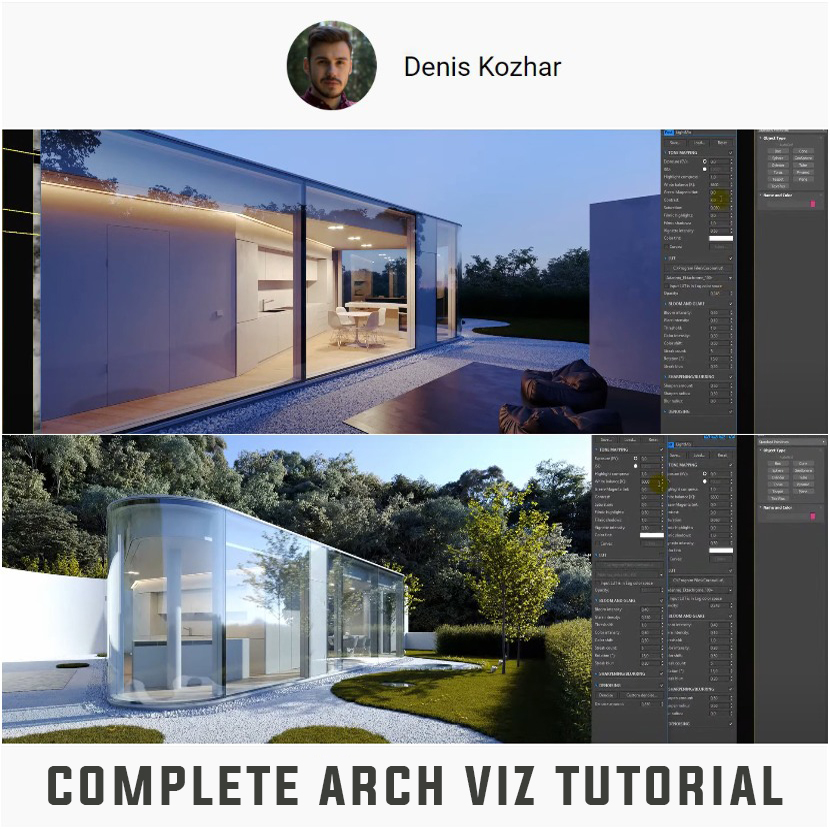 Denis Kozhar, an ArchViz artist from Russia, shared with the Architectural visualization community a complete (4 hours) step-by-step English tutorial, related to exterior visualization. He used 3DS Max & Corona renderer to represent the famous "Lake Lugano House".
He Starts the project from scratch talking about the following:
Setting up the Units and the viewport. From 00:00 to 04:00 min.
Setting up the blueprints. From 04:01 to 09:25 min.
Using pure-ref and adding reference images. From 09:26 to 09:49 min.
The modeling process of the building. From 10:51 to 01:00:30 min.
Building the interior of the building. From 01:00:30 to 01:32:47 min.
Creating detailed doors, From 01:32:50 to 01:35:41 min.
Creating the surrounding. From 01:35:45 to 01:57:56 min.
Adding chamfer and refining the model. From 01:58:01 to 02:04:55 min.
Adding furniture and assets. From 02:05:45 to 02:15:15 min.
Distributing plants and vegetation for the landscape. From 02:15:25 to 02:25:00 min.
Finishing up the landscape setup. From 02:25:15 to 02:40:16 min.
Enhancing the grass and plant elements (optional). From 02:40:20 to 02:47:30 min.
Detailed explanation on how to set up the camera correctly. From 02:47:30 to 02:47:53 min.
Adding lighting to the scene and setting up different HDRI maps. From 02:48:00 to 03:29:14 min.
Light-mix and how to set up different daytime environments. From 03:29:19 to 03:31:00 min.
Cleaning & optimizing the scene as well as working with materials. From 03:31:04 to 04:40:50 min.
How to replicate each reference perspective and render setup. From 03:40:53 to 04:47:43 min.
Click HERE to watch the final shots. This video is one of its kind and a must-watch!
Denis Kozhar is a Russian ArchViz artist with a great passion to share his workflow and useful tips with the community.