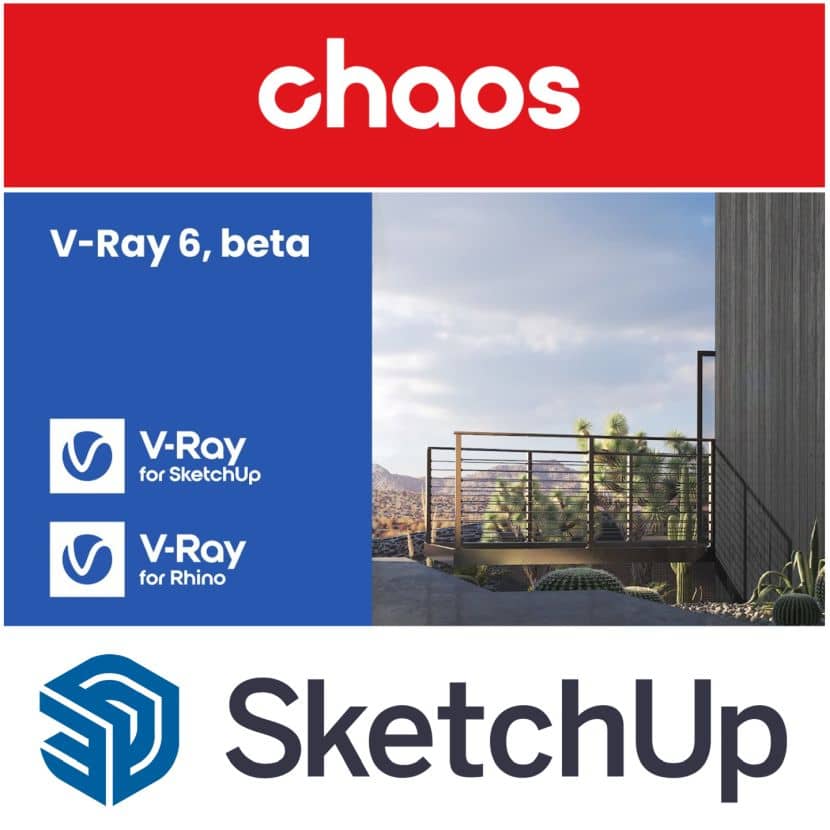 Chaos has released V-Ray 6 for SketchUp in open beta.
The update makes the SketchUp edition of the renderer compatible with the real-time architectural visualization tool Enscape, making it possible to render Enscape materials, models, and lights in V-Ray.
Other new features include geometry replication system Enmesh, procedural clouds in V-Ray Sky, the option to pause and resume rendering, and support for the V-Ray Distance texture and ACEScg color space.
The beta was released alongside that of V-Ray 6 for Rhino, which has similar new features.

Compatibility with Enscape reduces the need to rebuild scenes when moving between renderers
The biggest change in V-Ray 6 for SketchUp is interoperability with Enscape, the increasingly popular real-time architectural rendering software whose developer Chaos merged earlier this year.

To find out more, be sure to check the video below!
Chaos
is a Bulgarian company established in Sofia in 1997 (famous for V-Ray). It is a world leader in visualization and computer graphics, creating technology that empowers artists and designers to visualize anything they can imagine. Their solutions vary from 3D rendering, real-time rendering, and simulation software.